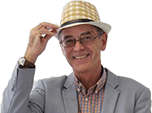 Qoros 3 Saloon (2013–)
Model History
April 2013
The Qoros 3 Sedan unveiled
Elegant design, class-leading interior space, generous specification, high safety standards. Key elements introduced with the Qoros 3 Sedan include an athletic, elegant profile, short overhangs, a coupé-like silhouette and a roof which flows smoothly into the strong rear quarters. The Qoros 3 Sedan is relatively large for the compact segment, and endows it with unusually generous interior space.
1.6 litre transverse petrol turbo and non turbo engines. The Qoros 3 Sedan features as standard an advanced infotainment system that is unique in the automotive sector. The big (eight-inch) capactive touchscreen was developed in-house by Qoros with displays designed for minimal driver distraction, replacing the array of switches and buttons that blights many modern car interiors. The system features a state-of-the-art navigation system, extensive social networking connectivity and the ability for drivers to book dealer service appointments.
The highly sophisticated safety technology of the Qoros 3 Sedan is engineered to achieve top scores in European and Chinese crash tests. Its body architecture is based on the very latest insights in the field of accident safety and occupant protection. Precise arrangement of impact-bearing structures and deformation zones ensure that the passenger cell is protected from the most diverse types of collision events. In addition, the Qoros 3 Sedan is equipped with front airbags, seat-mounted side airbags as well as roof-mounted curtain airbags which deploy to cover the front and rear window apertures.
The Qoros 3 Sedan is undertaking a comprehensive pre-production development phase after two summers and two winters of extensive testing at key locations around the world.Versatile driving pleasure with innovative hybrid drive technology and modern functionality
The Qoros 3 Cross Hybrid Concept presents the application of signature styling themes introduced on the Qoros 3 Sedan to possible future compact hatchback and crossover models. Enhanced traction properties and an advanced hybrid drive demonstrate that engineering innovations is a core strategic activity for Qoros. Intelligent control software ensures seamless transition among different drive modes.
The Qoros 3 Estate Concept showcases a vision of a future wagon model that provides generous and highly versatile interior space geared towards the travel needs of modern families. A great deal of thought has been given to the development of a wide range of storage compartments and attachment fittings that optimise the functionality of the cabin for both everyday trips and long-distance travel.
Using the same platform and distinctive clean, elegant styling of the Qoros 3 Sedan, it features a sympathetically elongated roofline and a large tailgate. The signature horizontal styling themes emphasise the long body profile and the large side windows give the five-door estate body an aesthetically-pleasing, stretched look.