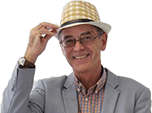 Proton Impian (2001–2008)
Model History
May 2001
Enhanced with: air conditioning with pollen filters, ABS and traction control, 16" alloy wheels, reverse distance sensors. Interior also updated with new fabrics and a new steering wheel, with GSX models having leather upholstery and leather trim as standard. All Impian models now have a radio/CD player with RDS and steering wheel controls and optional 6-CD changer at £249. New range of metallic colours. Prices stay the same.
July 2001
Proton designed medium saloon in UK from July 2001. Mitsubishi derived 102bhp 1.6 litre engine with 103 lb ft (140Nm) torque and later option of a twin-cam 1.8 litre Renault engine. Code name 'XG'. Waja Malaysian name for car called Impian in the UK. Good looking Mondeo-sized car. Mitsubishi 1.6 litre and Renault 1.8 litre 16 valve engines. CNG version for Malaysia.
Sauber-Petronas high performance 1.8 engine. Suspension developed by Lotus. Re-named 'Impian' before UK launch. Strong body/chassis structure. Lotus tuned suspension.
ABS, traction control and four airbags all standard. Combined consumption of 1.6 is 42.2 mpg. CO2 output is 161 g/km (£120pa VED) for the manual and 214g/km (£155pa VED) for the automatic. Top speed 110mph. 0 to 60 12.0 seconds. Insurance Group 10. Length: 4,465mm; width 1,740mm. ABS, traction control and three three-point rear seatbelts all standard.
Original price £12,000 (manual); £13,000 (automatic). LPG version from March 2003 which qualifies as exempt from London congestion charges. December 2004 Prices (before £1,000 cashback offered 1-1-05 to 31-3-2005):- Impian 1.6 GLS £10,995; Impian 1.6 GSX £11,995.
July 2006
Facelift in autumn 2006. 4465mm x 1740mm x 1420mm. Weighs 1,300 - 1,335kg. 1.6 engine now 110bhp/130Nm torque. Emits 167 - 172g/km CO2. Prices £10,595 to £12,195.