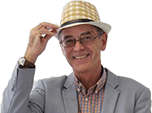 Porsche 911 996 (1997–2004)
What's good
First roadgoing rear engined Porsche with a 4-valve head because watercooling made it possible to cool these heads. More about this at www.deutschnine.com/porsche-911/porsche-996.php

Club at www.porscheclubgb.com

Alternative Porsche Club www.tipec.net

Reader recommended source www.911virgin.com because you get a very straight deal; everything wrong with the car fully listed or fully fixed by independent specialists and itemised.

Also reader recommended www.autobahn.co.uk

Independent repair and service specialists include www.autofarm.co.uk & Hartech.
Wonderful mechanical feel to drive. You have to fight the car. 911 Turbo voted one of Autocar's top ten cars of 2003.
What to watch out for
Surprising amount of understeer.

Four-wheel-drive versions can have a very noisy drivetrain.

Desirable turbos originally sold at substantial premiums.

Standard factory warranty only 2 years.
Any sludge under the oil cap could mean massive head gasket problems and that basically scraps the car because the sludge infests the entire front to back water cooling system and heater matrix. So even if the motor is fixed, the reast of the system is full of garbage and will cost many more thousands to get rid of. £12k car. £15k repair bill. No sense.
Watercooling has proven to be a mixed blessing with lots of engines mixing their oil and water and needing to be replaced. Wet-sump 996s can suffer oil starvation when driven hard round corners. Can lead to problems with road as well as race cars. (Dry-sump GT3 and GT3-based Turbo not affected.)

Later 3.4 engines from 2000MY (engine number includes Y - not W or X which is 1998 and 1999) and 3.6 engines are OK, provided they have passed the danger mileage of around 25-30,000 when the bore liner issue tends to come out, though this was more a problem with the 3.4 and especially early cars.

Major Warning. Any mayonnaise-like emulsion or scum in the radiator header tank or under the oil filler cap, don't touch the car. It probably needs a new engine. Check rear brake discs carefully as they tend to rust on cars not subjected to regular hard braking. Steer well clear of early 3.4 996s with low mileage.

'Porous block' problem is actually broken or displaced 'Locksil' bore liners. Link to independent cure employing 'Silsleeve' steel liners with Nickasil coating at www.autofarm.co.uk/new.php3/silsleeve.html

Non ceramic brake discs prone to rusting if car not used regularly.
19-6-2011: Most common serious problem seems to be engine Intermediate Shaft Bearing Failures.
An IMS failure is serious, potentially wrecking the engine. Autofarm will fit a modified IMS bearing to 1997 - 2005 M96 and M97 engines, together with a fresh clutch and dual mass flywheel, for £2,050 for a Boxster or standard 911 to £1,200 for the 4WD C4. Others whoi do this are Rutland Prestige and Zewntrum in Nottingham.
10-9-2012: Collapsible spare tyres can only be inflated and used once. Must then be replaced.
28-12-2012: Porsche 911 996 2001-2006 rated 8th most likely car built 1997-2009 to suffer expensive problems according to Warranty Direct December 2012 Reliability Index, with an index of 442 (compared with a rating of 6 for the best).

20-3-2015: 1997-2004 Porsche 911 996 shown to be 3rd least reliable European car more than 3 years old and out of manufacturer warranty in data survey of Warranty Direct policy warranty claims. (Excludes KIAs, Hyundais, Toyotas and others with 7, 5 and 4 year warranties.) Most common faultds were electrical.
27-11-2016: It should be obvious, but avoid cheap tyres. One reader recently bought two Haida tyres which cost £42 each and put them on the rear of his Porsche 996. He found the rear end of the car was very loose and suspected that the weight of the engine is adversely affecting the tyre walls. The tyres are not N rated. He replaced the tyres with Porsche recommended N rated Coninentals and the handling has been dramatically improved.
Recalls
Porsche 911/996 Carrera (1998 MY 996 model: 540 UK cars): wrong size pulley fitted driving ancillaries drive belt which may slip affecting PAS, brakes, water pump and alternator (announced 3-6-98).
Porsche 911/996 Carrera 4: 1,179 RHD Carrera 4s built between October 1998 and April 2000 recalled to correct software fault which affects fuel gauge reading (Auto Express issue 598).
6-2-2001: FIVE recalls of 996 Turbo announced: 1: to replace fuel pump wiring harness due to poor electrical connection in original. 2: to replace coolant line spring clamp band with screw type hose clip because original could chafe the fuel return line. 3: fit anti chafing sheath to engine compartment fuel line to prevent it coming itno contact with the air intake pipe. 4: fit protective sheaf to wiring harness in area of oil filter console to prevent harness being chafed by oil filter. 5: secure hydraulic clutch line with an extra bracket to prevent it leaking at its connection with the slave cylinder due to vibration.
17-11-2003: Recall of 303 911/996s because connector bolt may be loose leading to steering fluid leak and loss of power assistance to steering. Bolts to be tightenend to correct torque.
We need your help with our latest Satisfaction Index, so that we can help others make a smarter car buying decision. What's it like to live with your car? Love it? Loath it? We want to know. Let us know about your car - it will only take a few minutes and you could be helping thousands of others.
Help us with the Honest John Satisfaction Index now