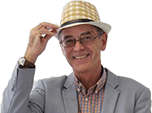 Porsche 911 996 (1997–2004)
Last updated 27 November 2016
Porsche driving pleasure with precise, mechanical feel. Fierce performance yet docile enough for daily use. Solidly built.
Ugly. Understeer. Very expensive problems with oil/water contamination and Nickasil bore liners. Noisy drivetrain on four-wheel-drive versions. Iron discs rust.
Updated 27 November 2016
It should be obvious, but avoid cheap tyres. One reader recently bought two Haida tyres which cost £42 each and put them on the rear of his Porsche 996. He found the rear end of the car was very...
Introduction
Owners' reviews
Docile around town but comes alive when you press the loud pedal....
Great Car; Lovely to Drive; Not as expensive as you'd expect to run!
Expensive without the Porsche Warranty
One hell of a super car for low price and superb performance
A gamble that may pay off but don't buy one if you can't afford a new engine!