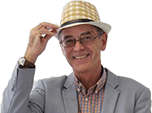 Piaggio MP3 500 Sport (2014–)
Last updated 26 March 2015
500cc 3-wheel scooter that can be ridden on a car licence without taking an additional test.
Expensive.
Updated 14 October 2014
Announcement of Piaggio MP3 Sport 500, the most powerful 3-wheeler scooter so far from Piaggio that can be ridden on a car driver's licence. This brings the advantage of a motorcycle in traffic to...
Introduction
Piaggio's MP3 range of three wheeler scooters can be riden on a car licence by anyone who assed their test before 13th January 2014.
That is why we have included it in car by car.
The MP3 range includes MP3 Yourban LT 300 (from £6,034) and MP3 Yourban LT Sport 300 (from £6,134).