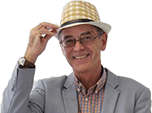 Peugeot 407 SW (2004–2011)
Last updated 24 May 2016
Well equipped, Five-star crash test rating. Good value second-hand.
Not as roomy as some rival estates. Poor result in 2007 JD Power Customer Satisfaction Survey.
Updated 31 December 2012
'Gong' sound means that car battery is failing to hold sufficient charge and needs to be replaced.
Introduction
Peugeot is very keen to impress on the press that the 407 is a working car. 70% of 407s will sell to fleets. 75% will be diesels. The company knows a 407 can never meet aspirations fulfilled by a 3 Series or a C Class. It's a business tool, up against Mondeos, Lagunas and Vectras. And cars as business tools stand or fall on what they can offer the 40,000 mile a year man.
That's worth thinking about for a moment. At an average speed of say 50mph, 40,000 miles means 800 hours behind the wheel, which is more than thirty-three 24 hour days and almost a tenth of a whole year. So a business car has to do a lot more than simply convey its driver from place to place. It also has to be his communications centre from which he can do deals, arrange appointments and, on Britain's crowded roads, phone ahead to apologise he's going to be late.
Since, quite rightly, we're not allowed to touch our phones in the car any more, Peugeot has turned its new business car into one.
Whether you go for the small black and white screen satnav, or the full colour screen version, what you get with it is an integrated phone. Slip a SIM card into the dash, programme the system and its voice activation allows you to take or make calls on the move, or even have your text messages read out aloud to you by a synthesised voice (when The News of the World isn't listening). And that makes a huge difference to what would otherwise be down-time wasted in the car.
So now we've covered how you can use the car as your phone, and mentioned the satnav system to make sure you find your way to the next meeting, what's the car like to drive?
Peugeot 407 HDI 136 2004 Road Test
Peugeot 307 and 407 SW 2004 Road Test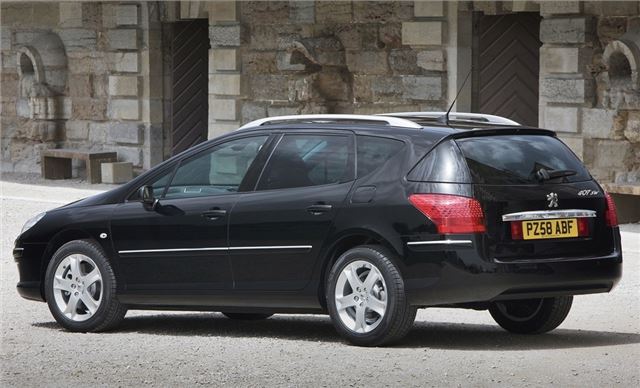 Owners' reviews
Get one, but get the right one, and service it regular, and it will serve you well.
If only it was as good as it looks !
Comfortable and quiet at cruising speed making it good long distance cruiser