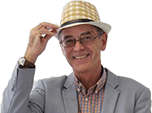 Peugeot 308 GT (2015–)
Last updated 4 October 2017
High-quality interior and lots of standard equipment. Great pair of engines. Amusing engine sound emulator. Comfortable ride quality.
Short on power for the price. Unusual driving position won't suit some. Slightly cramped rear. Diesel is automatic-only.
Updated 15 August 2017
Very specific problem reported with DAB radio of Peugeot 308 GTI: On DAB radio the radio channel is displayed as 11A, 11B, 11C etc. On each one of those DAB channels you should get between 4-7 radio...
Introduction
The previous Peugeot 308, much like the 307 before it, was an also-ran in what is an extremely competitive market. The family hatchback is a UK staple, with the Volkswagen Golf, Ford Focus and Vauxhall Astra ever present in the top 10 sales charts. 

The current Peugeot 308 aims to change all of that and it got off to a good start by winning the 2014 European Car of the Year award. The GT specification is designed as the embodiment of what the car is supposed to be - classy, quality, sporty, imposing, stuffed with high-tech equipment – and with a price to match. 

The GT range is simple: two engines, two transmissions, two body styles. There are two five-door hatchback choices - one with a 205PS 1.6-litre turbo petrol engine linked to a six-speed manual transmission, and the other with a 180PS 2.0-litre diesel and a six-speed automatic. The 308 SW GT choice is even simpler – a choice of exactly one, with the diesel-automatic drivetrain the sole option.  

Both engines are quick, naturally - 7.5 seconds to 62mph for the petrol, 8.4 seconds for the diesel - plus they're economical, though the character of the GT is more along the 'warm hatch' line than genuine hot stuff. And that's fine by Peugeot – it sees the 308 GT as more a rival to the Kia Cee'd GT and SEAT Leon FR, rather than the Volkswagen Golf GTI and Ford Focus ST.
The problem is, it's more expensive than much of what it competes with. More than the larger and more powerful Skoda Octavia vRS, for example, and way above what SEAT would charge for a (albeit slightly lesser powered) higher trim Leon FR. 
The Peugeot also suffers from some handling issues, notably in the corners as the soft suspension struggles to cope with extra horsepower. As a result the 308 GT is unlikely to hold much appeal to enthusiasts.
Yet despite its limitations, the 308 GT is still a likable and comfortable warm hatch. The cabin is refined, quiet and a big improvement over the previous 308, while the high-tech spec will make it an appealing choice for company car drivers. The GT is also cheap to run, with the diesel emitting 103g/km and returning 70.6mpg. The petrol isn't bad either, with 130g/km and up to 50.4mpg.
Owners' reviews
NOT BAD ROOM FOR IMPROVEMENT