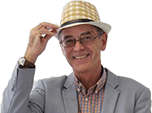 Nissan Roox (2010–2012)
Last updated 3 October 2016
K car bringing tax and parking benefits in Japan.
Benefits don't apply in UK, making it no more than a curiosity.
Updated 2 December 2009
Roox minicar went on sale at Nissan dealers throughout Japan. The most distinctive features of the Nissan Roox are its spacious interior, elegant design and convenient features, such as the double sliding...
Introduction