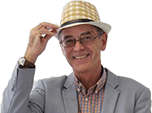 Nissan Primera (1996–1999)
Last updated 3 October 2016
What's good
Unbreakable chain-cam engines on 2.0 litre petrol but not diesel.
Drivetrain feels exactly the same as previous model. But steering slightly better and roadholding from new rear suspension is astonishing.
Very good build quality.
Big boot.
Comparatively good performance in NCAP crash tests.
Nissans generally had slightly below average warranty repair costs in 2003 Warranty Direct Reliability index (index 94.77 v/s lowest 31.93).
Average number of breakdowns and faults and fewest problems in 2003 Which survey.
This model Primera the 7th most reliable car in 2005 Warranty Direct Reliability Survey with 15 repair claims per 100 cars.
What to watch out for
Gearbox still a bit weak and won't stand abuse.
Still difficult to drain the block to change the coolant (best changed every 3 years to prevent internal engine corrosion).
Still two timing chains in 1.6 engine.
Delays in supply of spare parts could put cars off the road for three months.
Evidence of lack of oil changes (black sludge on the dipstick). Uneven tyre wear and front suspension damage from kerbing.

Possible premature wear in the pivots of the windscreen wiper mechanism at around 40K mls allowing the arm to move forwards in the well, so touching the rear edge of the bonnet. Opening and slamming shut the bonnet in this condition would cause the bonnet edge to foul the arm with damage to both. Best to replace wiper motor.
A/c condensation drips into footwell.
Recalls
1997 (June '96-Feb '97 build): fuel vapour may leak from tank.
29-1-2002: 34,480 Almera and Primera 1.5s, 1.6s and 1.8s recalled because engine crankshaft and camshaft position sensors may case engine to stall and not re-start.
29-5-2003: The rear side seatbelt outer buckle may be of a material which has been incorrectly treated. The buckle may break in service. replace buckle with one of a modern type.