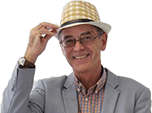 Nissan Maxima (1989–1994)
Last updated 26 March 2015
Refined motorway cruiser with a smooth V6. Solidly screwed together and generally reliable.
Bland, feels its age and some spares are hard to source. Rust now a problem.
Updated 12 April 1989
Code name Series OOHJ30 four door saloons with 170 bhp 3.0 litre V6 engines and four speed autoboxes. 15' 8" long by 5' 9" wide and weighing 1,275kg.
Introduction