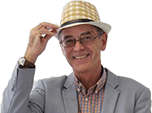 Nissan Cube (2010–2011)
Last updated 24 September 2015
Decent to drive with quiet yet torquey 1.6 chain cam engine, sensible gearing, light controls and excellent ride quality.
Quirky, oddball looks you either like or don't like. Not as practical as it looks due to high rear door sill for structural strength.
Updated 2 June 2013
Curious issue of 'stop' button failing to switch off engine of a Cube, first registered in 2010 and sold after sitting in the dealership for 2 years.
Introduction
You might take one look at the Nissan Cube and decide it's an oddball of strictly limited appeal. And you'd be wrong. Because, since its first incarnation in 1998, Nissan has sold a million of them.
Owners' reviews
Absolutely briiliant in all respects except storage spaces and high rear sill
I don't believe I like it
LOOK OUT SIDE THE BOX, BECAUSE,INSIDE ITS AWSOME