Nissan 350Z (2003–2009)
Last updated 25 August 2016
Perfect combination of power, grip and safe but exploitable handling. 300PS 350Zs from March 2006 get hit by high £505 annual VED.
2007 310PS long stroke engine doesn't feel as gutsy as previous 300PS. Use a lot of fuel.
Updated 17 December 2013
By 8 years old, 350Zs need to be carefully inspected for rust underneath.
Introduction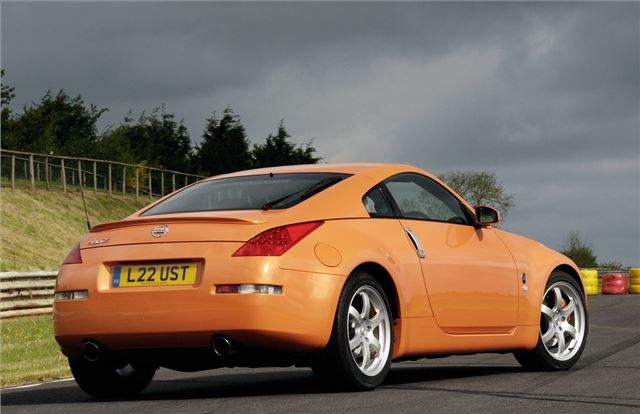 Owners' reviews
The thinking man's Porsche
More grant tourer than out and out racer
Fantastic fun, super fast and great value.
Buy a Nissan 350Z from £9,620