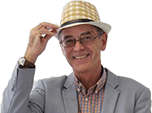 Morgan Plus 8 50th Anniversary Edition (2018–)
Last updated 16 October 2018
Final edition of Morgan Plus 8 with a 4.8 litre BMW engine producing 367PS and 490Nm torque.
Only 50 being made.
Updated 27 June 2018
Morgan Plus 8 50th Anniversary launched
Each handmade model of this Plus 8 50th Anniversary Edition features a unique model number, making it both a coveted collectors piece and a working automotive icon. It is available in two unique colour...
Introduction
Final edition of the Morgan Plus 8, 50 years after the original of 1968, marking the last V8 Morgan. Has a 4.8 litre BMW engine, with 367PS and 490Nm torque, manual or automatic transmission, top speed of 155mph and 0-60 in 4.3 seconds.