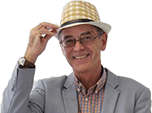 Morgan 3 Wheeler (2012–)
Last updated 16 October 2018
Wonderfully quirky. Huge fun to drive and always guaranteed to put a smile on your face.
Not what you'd call practical.
Updated 9 October 2018
Morgan launches 110 Anniversary models
Each of the '110 Anniversary' models benefit from unique badging, denoting their significance as 110th year editions, as well as an extensive list of specially selected performance and styling...
Introduction
The Morgan 3 Wheeler is designed to bring the fun and passion back to personal transport. Lift the safety catch from the 'bomb release' starter button, hear the massive twin cylinders come to life and choose your favourite destination.
The iconic design of the Morgan Three Wheeler has been updated with 21st Century technology. The power train is a 1983cc 'V-twin' fuel injected engine mated to a Mazda 5 speed (and reverse) gearbox. This provides 'get in and drive' convenience with the thrill of extreme performance.