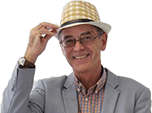 Mitsubishi Space Wagon (1999–2005)
Last updated 25 August 2016
Seven seat cabin with a walk-through design. Spacious and reliable for the money.
Low-rent feel to some of the trim. Rear wheel bearings can fail.
Updated 9 April 2014
Year 2000 Mitsubishi Space Wagon 2.4GDI started to run badly and when on idle would sometimes cut out. Probably the result of carbonising of the valves and combustion chambers. Suggesrted checking with...
Introduction