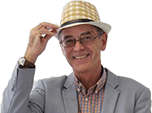 Mitsubishi Space Wagon (1991–1999)
Last updated 25 August 2016
Compact seven-seater with a car-like drive.
Rearmost seat too uncomfortable for adults. Beware imports masquerading as UK cars.
Updated 1 January 1991
Second-generation Space Wagon launched
Car-sized seven-seater (14ft 9ins long, 5ft 7ins wide). Not as high as other MPVs. More car-like to drive. 121 bhp 1.8 litre engine replaced by 131 bhp 2.0 litre in August 1992 ('K' reg onwards)....
Introduction