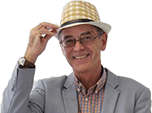 Mitsubishi Space Wagon (1984–1991)
Last updated 25 August 2016
Compact yet seats seven. Capable of high mileage.
Most are now too old and too high mileage to be sensible used buys.
Updated 1 March 1984
Mitsubishi Space Wagon launched
The original Space Wagon, often used as taxis and capable of running to 300,000 miles within the three year unlimited mileage warranty (as did those in photo). 1,755cc 90bhp petrol engine with...
Introduction