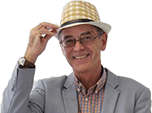 Mitsubishi Galant (1997–2003)
Last updated 25 August 2016
Thoroughly engineered, well-equipped family car with in-built durability. A comfortable, refined drive for the money.
Problems with autoboxes. Even minor body damage could work out expensive.
Updated 1 October 1999
Engine range widened
Smallest engine now 134bhp 2.0 litre 16v four. 147bhp 2.4 GDI engine from October 1999. Amazing VR4 estate has 280 bhp, four-wheel drive, 'Tiptronic'-type auto, anti-yaw control, and is both quick...
Introduction