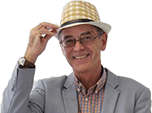 Mitsubishi Evo VI (1996–2001)
Model History
January 1996
Mitsubishi Evo VI launched
Hat-trick, three wins in a row Tommi Makinen World Rally car, officially imported by Mitsubishi joint venture with Ralliart.
£31,000 280 bhp EVO VI reckoned to be better than the best Imprezas, and GSR450 has 450 bhp.
Standard EVO VI did 0-60 in 5 seconds and tops out at 150 mph at 7,000 rpm in 5th. Anti-yaw control means it always corners flat. In the hands of a good driver was probably the fastest road car for UK driving conditions.
Cut-price stripped out EVO V1 RSX lost aircon, anti-lock brakes and anti-yaw control but sold for £25,995 OTR.