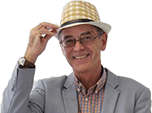 Mitsubishi Evo IX (2005–2008)
Last updated 25 August 2016
What's good
Ridiculously quick and brilliant at handling its own power safely.
Probably the fastest point to point car you could buy.
What to watch out for
High insurance costs, high maintenance costs, 20mpg appetite for Superunleaded.
See Evo VIII. Very easy to pass a Gatso at twice the limit.

Needs 5k mile synthetic oil changes.