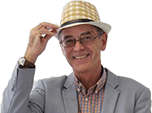 Mitsubishi Airtrek (2003–2006)
Model History
January 2003
Lancer-based crossover introduced
Lancer based 'crossover' mid-size SUV/estate car based on US Outlander model officially due in Europe with revised suspension, 2.0 litre and 2.4 litre GDI engines and different name from April 2003.
But Japanese market 1,997cc 236bhp, 263lb ft torque Turbo R is available at £22,995. Engine is detuned version of Lance Evo VII's. Has 5-speed autobox with Tiptronic self-selection. Does 0-60 in 7 seconds. With limiter removed would go to 140mph.
UK insurance group 17, and are only about 30 in the UK, but there are companies such as A-Plan who understand what it is and will insure it from around £500 (fully comp, full no claims). Any Mitsubishi dealership can service it, but for any serious work use Diamond Autoparts and have the work done by a local trusted garage.