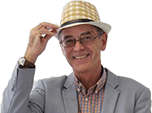 MINI One (2001–2007)
Last updated 26 October 2016
1.6 engine same as Cooper, so just needs an ECU remap to give the same power.
A/c not standard. Plastic wheeltrims are. Needs expensive spec upgrades to make desirable.
Updated 14 December 2013
Another Electric Power Pump Steering failure reported, this on a 44k mile 2004/54 R52 MINI Convertible.
Introduction
Owners' reviews
lovely car but! ..... expensive to run and fix
A safe, solid, comfortable, reliable family car.