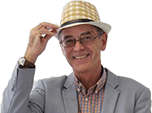 MINI One D (2003–2007)
Model History
Nice combination of a MINI One with Toyota's excellent chain cam 1.4 D-4D engine which puts out 75bhp and 180Nm torque. Not quite as economical as the Yaris D-4D at 58.9mpg combined and doesn't scrape into the cheapest tax braket with 129g/km CO2. At 1,175kg it's hardly a lightweight either. but gets to 60 in 13.5 seconds and from 50 to 75 in 12.3 seconds. This is a very drivable diesel. Feels like a good petrol engine, but with more torque and very little turbo lag. Expect to see them on driving school fleets. At 30mph/1,000rpm in 6th by far the best MINI for motorways. Priced from £11,390.
December 2003
MINI Spice Packs 'seasonal changes'
MINI One D – SALT pack
Floor mats
Brilliant silver interior trim
Passenger seat height adjustment
Storage compartment pack
Front fog lamps
On-board computer
Interior light pack
£300.00
MINI One D – PEPPER pack
MINI Cooper S steering wheel
Chrome line exterior
15" 8-spoke alloy wheels
Floor mats
Brilliant silver interior trim
Passenger seat height adjustment
Storage compartment pack
Front fog lights
On-board computer
Interior light pack
£700.00
July 2004
Minor facelift July 2004: enhanced interior including coin tray and passenger grab handle. Price rise to £11,695. New colours: Astro Black and Black-Eyed Purple.
September 2005
Significant power increase to 88bhp from September 2005, using EU4 engine from the Toyota Corolla. 2 seconds quicker to 60. 58.9mpg combined. Torque increased 190Nm between 1800 and 3000 rpm. Top speed now 109mph. Standard equipment also better. Single CD, radio boost and passenger airbag de-activation added to all models. Hyper blue metallic now be available across the range. The price for satellite navigation and Bluetooth telephone preparation will both be reduced to £1,440 and £840 respectively. Price up by 4.7%.
August 2007
Michelin has launched a new size of its run-flat Primacy HP ZP (Zero Pressure) tyre which is suitable for fitment to the MINI. The 195/55 R 16 87H size is available with immediate effect and a V rated version will be available in August 2007.
Like the standard Michelin Primacy HP tyre, the Primacy HP ZP offers class-leading longevity along with excellent wet braking and handling performance, combined with the ability to run-flat in the event of a puncture.
Run-flat tyres are normally associated with a trade-off in terms of rolling resistance but in the case of the Primacy HP ZP this has been minimised. The level of rolling resistance offered by this tyre is similar to Michelin's competitors' standard non run-flat tyres. To highlight this, the tyre is marked 'Green X'.