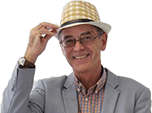 MINI Cooper and Cooper S (2007–2013)
What's good
Vastly improved ride and refinement compared to previous MINI, even on 17" wheels with sports suspension.

5 STAR NCAP RATING.

1.6 Turbo 175 won International Engine of the Year Award in 1.4 to 1.8 category for 2007.
What to watch out for
Can no longer simply chip the MINI One engine to give the same power as the Cooper.
Not as 'go-kart-like' as its predecessor.
Need to choose suspension and wheels combination very carefully for handling balance because sports suspension and 17" wheels need a very smooth surface or the car can get twitchy.
If you have to have 17" wheels (which remove some steering 'feel') then essential not so specify Sport suspension.

Very thin windscreen glass cracks easily when hit by stones.

Battery earths trap can fail, leading to draindown.

Tweeters of upgraded sound system fail repeatedly.

6-speed Getrag transmissions starting to fail. First sign is a loose feeling lever.

Have been paintwork problems.

Have been starter motor problems.
2-4-2011: First report of a timing chain failure on an R56 Cooper S, following first report of the same thing happening to the engine of a Peugeot 207GT (same basic engine) in March. Might be down to the extended oil change regime
7-4-2011: High pressure pump and gearbox failure reported on a 3.5 year old Cooper S
8-8-2011: Another report of a timing chain failure, on an R56 2007 Cooper S.
11-3-2012: Now thought that low pressure in the fuel pump of the 1.6 petrol engine leads to low pressure in the oil pump, starving the timing chain of oil on start-up and leading to stretching of the chain.
27-4-2012: Strange case of massive condensation build-up under cam covers due to car being repeatedly used for short runs from cold. Occurred after 3 years, then again after a further 2 years.
30-7-2012: Seems to be a manufacturer TSB to replace water pumps that are causing timing chain failures.
23-10-2012: Timing chain and tensioner failures increasingly common. Incredibly, some dealers are refusing to change the oil of engines that have done 15,000 miles in 3 years under tlc, saying "not necessary". But that's precisely why the timing chains and tensioners fail.
10-11-2012: Seems to have been a spate of air conditioning evaporator failures involving a lot of dismantling to fix and a £500 bill. First signs are specks of white powder coming out of the air vents.
27-1-2013: Coolant pipe to heater matrix can gradually get worn through by part of the gearchange linkage, leading to loss of coolant and potential overheating/head gasket problems.
12-2-2013: As well as suffering timing chain failures, MINI Cooper S engines seem to be coking up with carbon. The coking up is in fact a build up of carbon deposits on the inlet valves. Oil vapour from the crank case breather pipes is fed back into the intake manifold to keep emissions down under steady state engine modes but because the car is direct injection (port injection would mean that the fuel would normally wash any depositsoff / stop any build up) the vapour starts to deposit carbon material on the intake valves. This makes them 'sticky' and so affects engine timing and can cause misfires etc. Fuel type has no affect on the carbon buildup as the fault develops because the engine is direct injection and so no fuel touches the inlet valves, which would normally keep them clear of the build up the turbo Cooper S suffers with. However, the detergent additives in Shell V-Power 99 Ron Super and the higher octane may well prevent this by burning cleaner. Build up is principally subject to how the car is driven. Steady state engine modes such as idling in traffic or cruising on the motorway speed the process of carbon build-up. MINI has removed the remedial 'decoke' process from its warranty so you can no longer claim to have the car fixed if your car suffers from the symptoms of carbon build up (which include: hesitant acceleration, poor cold idle, poor cold start up including stalling, missfire under load and depending on how bad the buildup is complete engine failure requiring a topend rebuild). The only fix is to strip the head off and get the head and valves cleaned up. Independant MINI specialists charge in the region of £1,500 for this while MINI will have your car for around 2 days if they undertake the work.
15-6-2013: Apparent spate of electric panoramic sunroof failures. BMW dealers quote £1,600-£1,800 to fix. Bristol Sunroofs can do it for £245.
20-6-2013: 2009/59 MINI Cooper Convertible back to the dealer to have the cam sensor changed under warranty in 2011 & 2012. Same fault then occurred out of warranty. Dealer says it is because only doing short journeys and it has caused rust in the engine. To rectify the problem by fitting a modified rocker cover and repair the damage caused they want to charge 20% of the labour amounting to £387.20.
3-7-2013: Inlet camshaft sensor failed on 6,419 mile 3 year 5 month old MINI Cooper Automatic, probably related to the fault listed on 20-6-2013 because the car is not used enough for condensation inside the engine to evaporate off, thus causing internal rust. Quoted £150 to fix, then dropped to £90, while an independent specialist quoted £65 to fix. However, apparently there is a shorteage of parts.
26-7-2013: Another failed manual gearbox reported, this on a 2008 Cooper.
31-10-2013: Another report of a Cooper S coking up with carbon, being decoked by the dealer prior to re-sale, and the rocker cover being broken leading to an oil leak.
12-11-2013: On 62k mile 2007/57 R56 Cooper S, first timing chain failure, repair part-funded by BMW, closely followed by piston failure requiring £3,500 work, not funded by BMW.
6-1-2014: 20k mile 2010 reg MINI One suffered faulty fusebox and oil leak due to failed oil control valve shaft seal.
8-1-2014: 40k mile 2008 MINI One started to lose power and amber light flashed. MINI dealer replaced plugs and coil packs to no avail at cost of £250 (including diagnostics). Dealer offered to open up engine for £200. Might be the cam sensor (above) but an alernative option might be a decoke by Terraclean.
20-2-2014: Heater blower of 14k mile 5 year old Cooper S failed, but between them Ocean Torbay and MINI replaced it for 2/3 cost.
28-2-2014: Timing chain failed on 42k mile 2007 MINI Cooper S, probably due to inadequate tlc servicing. £7,500 bill. Some goodwill likely.
10-3-2014: Electric Power Steering fault on 2007/57 MINI Cooper due to moisture ingress causing corrosion to the wiring.
13-6-2014: Low oil level of 2008 MINI Cooper S led to timing chain slipping, valves hitting pistons and a destroyed engine. Vital to change the oil and filter in these at least every 12 months or 10,000 miles whichever comes first, and to check the oil level regularly.
29-9-2014: Another yellow engine light showing on a 2007 MINI Cooper S. Suspect oil/timing chain problems.
11-7-2015: Report of peeling and blistering of clearcoat lacquer on Chilli Red MINI Cooper S.
21-7-2015: Number of problems reported with Cooper S. First, a timing chain failure (often the result of too infrequent oil changes). MINI provided goodwill. Then a coolant leak from a failed header tank (£600), and now another coolant leak at the seal with the oil filter for which the dealer is asking another £600. This could be connected with the electric pump that circulates coolant through the turbo and which was the subject of an NHTSA recall in the USA.
3-8-2015: Strange case of 3 year old MINI Cooper S failing to start after a recent franchised service. Local mechanic found that CV joint had detached from driveshaft.
16-11-2015: Rear brake discs of 3 year old 30,000 mile MINI Cooper corroded and MINI lease demanded they were replaced by lessee before returning the car.
9-1-2016: Timing chain failed on used 2009 MINI Cooper S bought 3 months previously.
9-5-2016: Starting problem on December 2010 MINI Cooper S Cabriolet traced to failed oil seal on a solenoid that allowed oil to track along the wiring harness and into the engine management system, both of which had to be replaced, along with re-programming. BMW dealer response was no chance of a contribution to repair costs on a car of that age. Owner opted to have it repaired at local independent MINI specialist. This cost £2,525.
20-5-2016: As directly above (9-5-2016), engine warning light recently came on in 25k mile 2011 MINI Cooper. Fault was traced to a failed solenoid in the sump, resulting in oil tracking back up the wiring to the engine management system, all of which had to be replaced. MINI and the local MINI dealership dealt with the situation very well. MINI stood the cost of the new EMU, and the dealer significantly reduced his hourly rate. Instead of a bill of £1,800, the reader paid £526. The dealer told him that it was a rare, but not unknown problem. Somewhat friendlier dealer than 9-5-2016.
24-7-2016: 65,000 mile 2009 R57 MINI convertible automatic reported to be using a litre of oil every 1,500 miles.
11-8-2016: Report of 17,400 mile 2012 MINI Cooper auto with Pepper pack perpetually stalling and losing power to steering and brakes. Taken to MINI dealer which has had the car for 12 days and cannot find the problem. (Begs the question why not. See above.)
18-10-2016: Yellow engine EML light came on in 59k mile R56 MINI Cooper S. Garage advised that it needs a new timing chain (which has "jumped a tooth") and a few other parts. Estimated cost £1,900, of which parts are about £1,500, but apparently the replacement parts would not develop the same problem later (ie, the parts have been modified to eliminate (or reduce) this problem).
20-12-2016: Porous cylinder head reported on 2008 MINI Cooper at 57,000 miles. Car has cost £3,000 in repairs over past 3 years. MINI specialist said never saw the condition before and that car needs a new engine. BMW MINI dealer to conduct diagnostic tests for a manufacturing fault.
31-1-2017: Report of failure of high pressure fuel pump in R56 MINI Cooper S.
6-2-2017: Report of 112,000 mile 2008 MINI Cooper S JCW overheating after a 10 minute drive, not exceeding 3,000rpm. The car has a watercooled turbo and the system in a Cooper S sensibly includes a pump to circulate coolant through the very hot turbo after the engine has been switched off. When this system fails (especially if the engine loses coolant, or the radiator fan sensor/ sender switch fails) you get the situation you are experiencing. I think first step is to check that sensor/sender switch.
17-5-2017: For the MINI R56 Cooper S, the thermostat housing can crack and cause coolant to leak; this often occurs around 80,000 kilometres, though individual experiences vary. As a result of the coolant leak, the error code 'P0597 Cel:Thermostat Heater Control Circuit/Open' may be logged because the temperature sensor no longer functions. From: http://ukcar.reviews/mini-hatch-r56-2006-problems-recalls/
10-6-2017: Report of R56 MINI Cooper needing new front brake pads at 20,000 miles, found to be 90% worn; rears 80% worn and advised to replaced as well. Braker pade wear indicator gave no alert.
6-7-2017: Report of Timing chain tensioner failing on 2008 MINI Cooper S at 46,000 miles. Needed new timing chain tensioner, solenoid valve, vanos unit and oil pump cleaned. Total bill £1,868.
24-10-2017: Report of 2012 MINI Cooper convertible needing a new timing chain and considerable other work costing £3,000 after a rattle was heard on starting the engine. Common problem, but suspect it has not been subject to 10k mile oil changes.
29-12-2017: Report of clutch failing on 2012 MINI Cooper S at 33,500 miles. Cost £805 to replace.
11-4-2018: Report of horn intermittently failing in 2014 MIN1 Cooper S. Worked for its MoT, but still failing intermittently. Apparently the repair requires a new steering wheel. MINI will pay for it but dealer wants £130 to fit it.
25-4-2018: Report of timing chain failure on 2014 MINI Clubman 1.6. BMW will not contribute because first service was carried out by a non BMW dealer.
25-7-2018: Report of noisy knocking sound inside the engine after a couple of minutes of driving 60,000 mile 2019 MINI Cooper 1.6. Increases in tempo when accelerating. Both Halfords an independent BMW mechanic believe it will require a replacement engine. Might be the timing cvhain tensioner.
10-8-2018: Report of a/c condenser in 2013 MINI Cooper fracturing at 35,000 miles and losing refrigerant. Not stone damaged. Thought not to have suffered corrosion damage. After protest, cost £357.50 to rectify. Case ongoing.
27-6-2019: Report of 51,000 mile 2010 MINI Cooper using full sump of oil in 800 miles.
20-8-2019: Report of gears of 60,000 km 2007 MINI Cooper automatic not selecting correctly and changing up and down randomly without warning. After a rebooting of the software failed, owner (resident in France) quoted 6,461.39 euros by French MINI dealer to replace the transmission. He did some checking and found transmission specialist Stephens Engineering in Hertfordshire. They told him not an uncommon problem and occurred when the battery is old and does not have the same constant power output as a new battery; therefore the gearbox can lose its mode and settings. The car had still been on its original battery and once that was replaced the problem was solved.
22-8-2019: Report of problem with Peugeot engine of R57 MINI Cooper convertible now at 38,000 miles.
"Aluminium bracket that holds the top part of the timing chain guide broke off whilst the car was on the motorway. It was pulled into the pulleys and snapped and jammed the timing chain. In fact there are two chains, both are now broken and wedged in the engine somehow. It appears to have wrecked most of the exhaust valves, and possibly rather more. The garage have not got beyond removing the head and sump, but there's swarf everywhere, and they wonder if the cylinders have been damaged. It seems that there is no revised bracket available. Fitting a re-con engine, and replacing the oil pump and clutch plate etc. is estimated at £4,200, but the same completely inadequate part could fail in the new engine."
46 Reported faults since January 2011
Recalls
Many complaints in the USA of rattling petrol engine timing chains. The cause is the tensioner piston not extending at all or just partially, allowing timing chain slack to drag on the chain guides on the engine front cover. BMW issued a repair specification to MINI dealers in the USA on 24-2-2009, but not in Europe: PuMA measure number 10686850-12. The part number for the new version 3.0 tensioner is 11.31.7.598.956. All affected cars will receive a redesigned timing chain tensioner which now includes a new spring to position the tensioner against the chain until oil pressure is adequate. In addition, all engines will get a new timing chain, chain guides, cam sprockets and Vanos unit.
15-10-2011: Detroit News reports that the National Highway Traffic Safety Administration is investigating the 2007-2008 BMW Mini Cooper S for engine fires. NHTSA said in a notice posted on its website Saturday it is probing 36,000 models sold in the United States after receiving 12 complaints, including 5 alleged fires resulting in a total vehicle loss. The investigation covers the Mini Cooper S, the Mini Cooper S convertible and the 2008 Clubman edition. Eight complaints said fires occurred while the vehicles were parked with the ignition off. The complaints show an apparent increasing trend with most complaints received within the past year, NHTSA said. NHTSA has reviewed field reports submitted as part of its Early Warning Reporting data. A preliminary evaluation has been opened to assess the cause, scope and frequency of the alleged defect by the agency. NHTSA said no injuries or crashes have been reported as a result of the fires.
17-1-2012: More on the MINI Fires Issue. In perhaps the largest recall ever announced, MINI USA is recalling every Cooper S and JCW model sold from 2007 to 2011. The recall effects almost all 2007 – 2011 R55, R56, R57 and R60 models with the turbocharged Cooper S engine. The issue involves the electric auxiliary water pump on models that are equipped with the N14 turbo engine. The auxiliary pump is controlled electronically by an engine control unit. After switching off the engine, the electric auxiliary water pump conducts heat away from the turbocharger. Under certain conditions, the pump's electronic circuit board can malfunction. The malfunction can occur as a result of certain design features in combination with high operating temperatures. If the water pump fails, there's a slight chance that the circuit board can overheat. And in an extreme case, overheating of the circuit board can lead to smoldering of the water pump. If smoldering occurs, this may also lead to an engine compartment or vehicle fire.
Models Affected:
2007-11 / Cooper S (Dec 2006 – Oct 2010)
2008-11 / Cooper S Clubman (Dec 2007 – Oct 2010)
2009-11 / Cooper S Convertible (Dec 2008 – Oct 2010)
2009-11 / John Cooper Works (JCW) (Jun 2008 – Oct 2010)
2009-11 / John Cooper Works (JCW) Clubman (Jun 2008 – Oct 2010)
2009-11 / John Cooper Works (JCW) Convertible (Apr 2009 – Oct 2010)
2011 / Cooper S Countryman (Nov 2010 – Jan 2011)
How can you tell if this is happening to your MINI? The first tip-off will be a plastic burning smell, or burning and/or smoke from the front of the vehicle may be noticed. You can continue to drive your car. However MINI recommends parking your vehicle outdoors until repairs have been performed. Those who own affected cars will receive a letter asking them to have this service performed by their authorized MINI dealer, do so as soon as possible. At this point MINI in the USA is fixing all cars in its inventory and will be announcing a formal recall shortly. Any new or pre-owned MINI in dealers inventory will be held until the recall can be completed, but customer cars are not yet being held and the recall repair will not be happening until the service bulletin is released. The U.S. National Highway Traffic Safety Administration opened an investigation into the cars after 12 engine fires had been reported including five that destroyed the cars entirely. In eight of the 12 cases, the fires occurred when the cars were parked and turned off.
24-1-2012: Same water pump recall issued in UK:
24-01-2012: R/2012/003 MINI Cooper S (Hatchback, clubman, Convertible, Countryman and All 4 Countryman) John Cooper Works (Hatchback, Clubman and Convertible) fire may occur WMWZP92030TF79701WMWZP92040TF7974107/03/201118/01/2011
24-01-2012: R/2012/003 MINI Cooper S (Hatchback, clubman, Convertible, Countryman and All 4 Countryman) John Cooper Works (Hatchback, Clubman and Convertible) fire may occur WMWMF92040TF95001WMWMF92020TF9599707/03/200618/01/2011
24-01-2012: R/2012/003 MINI Cooper S (Hatchback, clubman, Convertible, Countryman and All 4 Countryman) John Cooper Works (Hatchback, Clubman and Convertible) fire may occurWMWMS92010TJ94501WMWMS92030TJ9486907/03/200618/01/2011
24-01-2012: R/2012/003 MINI Cooper S (Hatchback, clubman, Convertible, Countryman and All 4 Countryman) John Cooper Works (Hatchback, Clubman and Convertible) fire may occur WMWSV920XOTZ87701WMWSV920XOTZ8797307/03/200618/01/2011
24-01-2012: R/2012/003 MINI Cooper S (Hatchback, clubman, Convertible, Countryman and All 4 Countryman) John Cooper Works (Hatchback, Clubman and Convertible) fire may occurWMWMM92000TF98502WMWMM92050TF9882107/03/200618/01/2011
24-01-2012: R/2012/003 MINI Cooper S (Hatchback, clubman, Convertible, Countryman and All 4 Countryman) John Cooper Works (Hatchback, Clubman and Convertible) fire may occur WMWZG92050TZ88702WMWZG92030TZ8874607/03/200618/01/2011
24-01-2012: R/2012/003 MINI Cooper S (Hatchback, clubman, Convertible, Countryman and All 4 Countryman) John Cooper Works (Hatchback, Clubman and Convertible) fire may occur WMWMF92010TL08002WMWMF920XOTL0950507/03/200618/01/2011
1-9-2012: Some 2010-11 models may have oil leaking from the timing chain tensioner. In T.S.B. M110512 issued on Sept. 1, BMW said the problem in the Hardtop, Convertible, Clubman and Countryman models resulted from a timing chain tensioner seal ring that is too soft. Replacing the seal ring should do the trick.
1-10-2012: In T.S.B. M110612 issued on Oct. 1, Mini's parent company, BMW, said that technicians might find an O-ring in the oil filter housing when changing the oil. The O-ring is from the oil filter non-return valve inside the engine, and it dislodges because it is too small. BMW said that no further engine damage was caused by the O-ring, and that replacing the oil filter housing should clear up the issue. The problem can occur in 2007-12 Hardtops, 2009-12 Convertibles and all years through 2012 of the Coupe, Roadster and Countryman.
We need your help with our latest Satisfaction Index, so that we can help others make a smarter car buying decision. What's it like to live with your car? Love it? Loath it? We want to know. Let us know about your car - it will only take a few minutes and you could be helping thousands of others.
Help us with the Honest John Satisfaction Index now