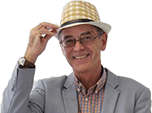 MINI Clubman (2007–2014)
What's good
More practical alternative to the standard MINI.
Five useable seats.
Neat extra rear door to make getting into the back easier.
Cooper D is the pick of the range.
Instant, deserved success with 3,000 orders taken during November 2007 and sold out well into 2008.

Better than a MINI because of hugely increased versatility. Allows carrying of sports equipment, scuba gear, etc. Even (dismantled) bikes. And handles better than a MINI.
What to watch out for
Extra side door is on UK driver's side so does not help rear passengers to emerge kerbside. But good for driver to chuck stuff in the back, like a briefcase, coat or wet umbrella.
Trouble to be expected with stop/start system if you don't do enough miles. Basically the Efficient Dynamics alternator does not charge the battery sufficiently.
Some problems with auto stop start.
9-7-2011: Check for rust inside the doors.
30-7-2011: Report of fuel injector seals of PSA beltr cam 1.6 diesel melting and damaging the cylinder head, requiring new injectors, head and cam cover at vonsiderable cost if BMW dies not cover it.
11-3-2012: Now thought that low pressure in the fuel pump of the 1.6 petrol leads to low pressure in the oil pump, starving the timing chain of oil on start-up and leading to stretching of the chain. That could also be why they rattle on start-up.
15-8-2012: On PSA engined 1.6 diesels (to autumn 2010) Eolys DPF additive tanks can leak and BMW dealers don't know much about them so can hit the customer for a complete new additive system at £900.
15-8-2013: Report of failure of sunroof on 2007/57 Clubman. Quoted £500 by BMW MINI franchise to "investigate" and £2,500 to fix.
9-11-2014: Diesel fumes leaking into the cabin of a 2007-2010 PSA engined Clubman 1.6 diesel resulted in legal action in the Irish High Court in Dublin, commencing 12th November 2014. Claim against BMW, supplying dealer and leasing compmay jointly. Claim is for the £24,000 cost of the car, plus personal injury damages.
3-5-2016: Report of multiple turbo failures on 2008 MINI Clubman D supplied and serviced by local MINI main dealer from new. Has been through four turbos under warranty and three months after the last turbo was fitted had a catastrophic main bearing failure, which now sees the vehicle in bits at the main dealer and completely undrivable and almost worthless. All previous works except the first turbo which owner contributed to, were done under warranty. However it is argued that the latest issue is unrelated, plus dealer stated that because one service before these issues and warranty works was a little late, this invalidates warranty and goodwill. MINI is offering some good will assistance but this is still over £3k when vehicle only worth £4k.
28-2-2018: Report of a 2012 Mini Cooper S Clubman needing a new waterpump and pulley at a cost of £650 at 34,000 miles.
25-4-2018: Report of timing chain failure on 2014 MINI Clubman. BMW will not contribute because first service was carried out by a non BMW dealer.
Recalls
Many complaints in the USA of rattling petrol engine timing chains. The cause is the tensioner piston not extending at all or just partially, allowing timing chain slack to drag on the chain guides on the engine front cover. BMW issued a repair specification to MINI dealers in the USA on 24-2-09, but not in Europe: PuMA measure number 10686850-12. The part number for the new version 3.0 tensioner is 11.31.7.598.956. All affected cars will receive a redesigned timing chain tensioner which now includes a new spring to position the tensioner against the chain until oil pressure is adequate. In addition, all engines will get a new timing chain, chain guides, cam sprockets and Vanos unit.
17-1-2012: In perhaps the largest recall ever announced, MINI USA is recalling every Cooper S and JCW model sold from 2007 to 2011. The recall effects almost all 2007 – 2011 R55, R56, R57 and R60 models with the turbocharged Cooper S engine. The issue involves the electric auxiliary water pump on models that are equipped with the N14 turbo engine. The auxiliary pump is controlled electronically by an engine control unit. After switching off the engine, the electric auxiliary water pump conducts heat away from the turbocharger. Under certain conditions, the pump's electronic circuit board can malfunction. The malfunction can occur as a result of certain design features in combination with high operating temperatures. If the water pump can fails, there's a slight chance that the circuit board can overheat. And in an extreme case, overheating of the circuit board can lead to smoldering of the water pump. If smoldering occurs, this may also lead to an engine compartment or vehicle fire.
Models Affected:
2007-11 / Cooper S (Dec 2006 – Oct 2010)
2008-11 / Cooper S Clubman (Dec 2007 – Oct 2010)
2009-11 / Cooper S Convertible (Dec 2008 – Oct 2010)
2009-11 / John Cooper Works (JCW) (Jun 2008 – Oct 2010)
2009-11 / John Cooper Works (JCW) Clubman (Jun 2008 – Oct 2010)
2009-11 / John Cooper Works (JCW) Convertible (Apr 2009 – Oct 2010)
2011 / Cooper S Countryman (Nov 2010 – Jan 2011)
How can you tell if this is happening to your MINI? The first tip-off will be a plastic burning smell, or burning and/or smoke from the front of the vehicle may be noticed. You can continue to drive your car. However MINI recommends parking your vehicle outdoors until repairs have been performed. Those who own affected cars will receive a letter asking them to have this service performed by their authorized MINI dealer, do so as soon as possible. At this point MINI in the USA is fixing all cars in its inventory and will be announcing a formal recall shortly. Any new or pre-owned MINI in dealers inventory will be held until the recall can be completed, but customer cars are not yet being held and the recall repair will not be happening until the service bulletin is released. The U.S. National Highway Traffic Safety Administration opened an investigation into the cars after 12 engine fires had been reported including five that destroyed the cars entirely. In eight of the 12 cases, the fires occurred when the cars were parked and turned off.
1-9-2012: Some 2010-11 models may have oil leaking from the timing chain tensioner. In T.S.B. M110512 issued on Sept. 1, BMW said the problem in the Hardtop, Convertible, Clubman and Countryman models resulted from a timing chain tensioner seal ring that is too soft. Replacing the seal ring should do the trick.
1-10-2012: In T.S.B. M110612 issued on Oct. 1, Mini's parent company, BMW, said that technicians might find an O-ring in the oil filter housing when changing the oil. The O-ring is from the oil filter nonreturn valve inside the engine, and it dislodges because it is too small. BMW said that no further engine damage was caused by the O-ring, and that replacing the oil filter housing should clear up the issue. The problem can occur in 2007-12 Hardtops, 2009-12 Convertibles and all years through 2012 of the Coupe, Roadster and Countryman.
We need your help with our latest Satisfaction Index, so that we can help others make a smarter car buying decision. What's it like to live with your car? Love it? Loath it? We want to know. Let us know about your car - it will only take a few minutes and you could be helping thousands of others.
Help us with the Honest John Satisfaction Index now