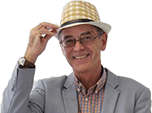 Mercedes-Benz SLR McLaren (2003–2009)
Last updated 3 October 2016
Exclusivity assured. Uncompromisingly fast yet very refined on a high-speed cruise and completely docile in traffic. Very thorough engineering and build.
Very little if you have the money and don't mind the reaction it will provoke among the hoi polloi.
Updated 19 December 2008
SLR Stirling Moss announced. Neither a roof nor a windscreen to separate the driver and passenger from the outside world; unadulterated high-speed excitement with all the attributes of a speedster. ...
Introduction