Mercedes-Benz C-Class (2007–2014)
Last updated 12 November 2017
What's good
Euro NCAP 5 stars passenger protection, 3 stars child passenger protection, 2 stars pedestrian protection.
On post 2012 facelift C-Class the COMAND satnav accepts seven figure postcodes.
Service indicator can be re-set using a sequence incolving the column stalks. Video available on You Tube.
What to watch out for
The original Comand system satnav did not take a full UK postcodes.
Complaint of noisy electric folding mirrors.
Criticism of the brightness of the instrument display on the 2012 facelift model.
Serious issues with piezo injectors of 220 CDIs cracking in later 2009. Many cars off the road for extended periods. Supply problems of replacement injectors, apparently made in Malaysia.
4-2-2011: Seems to be a widespread problem with automatic transmissions. MB is instructing dealers to replace the transmission valve control body, but there is a shortage of parts.
2-3-2011: Battery drains over about 2 weeks seems to be a problem.
27-8-2011: Problem of premature wear of timing chain sprocket for balancer shaft of M272 and M273 V6 petrol engines. Mercedes Star bulletin about this. Big job. Can cost £4,000.
20-5-2012: Several reports of brown stains appearing on alloy wheels of C-Class at 2 - 3 years old.
22-5-2012: Paint problem after 4 years on front and rear bumpers of solid red painted examples.
23-5-2012: Yet another complaint of corroded alloys. Could be that rusting of the steel wheel bolts is what causes the brown stains. Corroded wheel bolts is quite an old complaint, previously not thought significant enough to record.
16-7-2012: C350 has propensity to blow 477 H7 dipped beam bulbs.
7-9-2012: J ust after the 3 year warranty had expired, the steering column of a 2008 C220CDI had to be removed for worn or faulty 'bushes' to be replaced. MB met 95% of the £700 cost, most of which was labour. Automatic tranmission recently began sticking in 3rd gear and juddering or lurching at low speed. Repaired at a cost of £396.
14-9-2012: Strange problem of indicators flashing the wrong side. Might be due to moisture ingress to one of the side repeaters.
19-4-2013: Uresolved dashboard rattle irritating some owners. Apparently MB is aware and is developing a kit to fix it?
31-10-2013: Sticking gearchange on 3 year old C250 Blue Efficiency CGI estate automatic turned out to be the torque converter, which was replaced under warranty.
2-12-2013: Report of MoT Advisory for rusting brake pipes on 45k mile November 2007/57 C220 CDI.
13-12-2013: Plastic interior door handles of W204 and S204 C Class seem to be breaking regularly. The first to fail is the drivers because it is the most used. Because these are an integral part of the door panel and not available separately, the cost to replace is £374 (inc VAT), plus fitting. Up to 75% is offered in 'Goodwill' in Germany. Nothing so far in the UK.
13-12-2013: Plastic interior door handles of W204 C Class seem to be breaking regularly. The first to fail is the drivers because it is the most used. Because these are an integral part of the door panel and not available separately, the cost to replace is £374 (inc VAT), plus fitting. Up to 75% is offered in 'Goodwill' in Germany. Nothing so far in the UK.
29-12-2013: Glycol contamination of automatic transmission fluid via the transmission heat exchanger can still sometimes occur, necessitatiing a new radiator and heat exchanger and flushing out and changing of ATF.
30-4-2014: Rusted brake pipes reported on 2007 Mercedes W204 C320, replaced at 45k miles, then at 66k miles paint on rear wheelarches flaked off and surface corrosion set in (see photo).
26-8-2014: Another injector failure reported on 2011 S204 Mercedes C220 CDI Blue Efficiency.
31-8-2014: Oil pump failure reported on 126k mile 2007 Mercedes C220 CDI.
31-10-2014: On Mercedes C220 CDi Sport Blue Efficiency, engine "locked up" at 28,000 miles, 3 months out of warranty. Had previously needed replacement piezo injectors, but because it has been serviced by an independent, MB denied any responsibility.
20-11-2014: Another complaint of Mercedes W204 C Class interior door handles breaking and the whole door panel having to be replaced. This reader was quoted £500, so the cost has gone up.
17-1-2015: Steering lock of 4 year old C-Class estate failed costing £1,000 to rectify.
13-2-2015: Jerks from 7G automatic transmission in C-Class less than 3 years old were not cured by a dealer software update. An automatic transmission fluid change did cure the problem, but the dealer tried to charge for it.
14-3-2015: Another case of rusting rear brake pipes on a 6 year old Mercedes Benx C220CDI (see 2-12-2013).
8-4-2015: CD changer of Command system of 2011 W204 C-Class failed. Quoted £475 to fix, or £1,900 if the owner had damaged it himself somehow.
7-5-2015: Report of automatic transmission problem on 2013/62 Mercedes C-Class 1.6 petrol estate. On occasion it fails to change gear, normally at the start of a journey. The problem is intermittent. MB dealer failed on three separate occasions to find the fault, let alone diagnose its cause.
14-5-2015: 18" wheels with 225/40 tyres on the front and 255/35 on the rear reported as particularly prone to pothole damage on an S204 C250 estate.
21-5-2015: Report of failed steering rack on 27k mile 5 year old Mercededs C200CDI. Estimate for replacement £2,000.
2-6-2015: Report of failed steering lock on 38k mile 2011 Mercedes C220. Cost £520.80 to replace.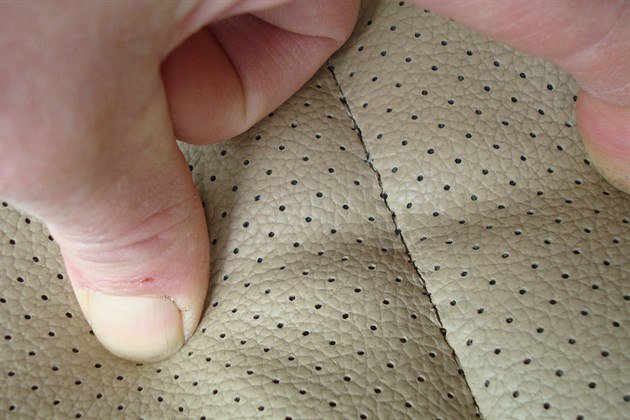 3-6-2015: Complaint of 'Artico' seat material of driver's and front passenger's seats of 52k mile 2008/58 Mercedes C180 tearing along the main seams. Driver a normal 12 stones in weight, wife a lot less.
5-8-2015: Complaint of premature stretching of timing chain in engine of 42k mile 2010 C180, not cured by replacing the tensioner and giving it an oil change.
19-9-2015: Oil leak from timing chain tensioner seal of 109k mile Mercedes C220CDI W204 resulted in needing new valves, valve springs, lifters, etc. Correspondingly, the turbo bearing was found to be worn and a new turbo was needed. Total cost £4,400.
25-5-2016: Cooling system problems reportd on 2012 Mercedes C250CDI at 32k miles: Two coolant leaks on the engine: Water pump and Thermostat housing. MB offered 50% goodwill towards the waterpump, but total cost of replacements will still be £550.
4-6-2016: On some models of W204 with keyless start the only key is for the glove locker, but if this gets broken into a new lid is £550 and there may be problems coding a key to the lock. Aftermarket lids are not lockable.
1-7-2016: Timing chain imminent failure reported on 2010 Mercedes C180 auto estate when with dealer for 50k mile service. Cost estimated about £2,000. Possibil;ity of a 25% - 75% contribution from Mercedes.
9-8-2016: 'Tinkling' reported from timing chain area of 40k mile 2007 Mercedes Benz C200CDI on start up. Probably timing chain tensioner not getting enough oil.
29-10-2016: Report of engine of 2012 C63AMG needing replacement of all 4 camshafts, cam followers and tappet adjusters at a cost of £8,000. Engineer owner thinks that as all 4 cams have failed together there is an oil supply problem (unlikely) or incompatibility between the cams and cam followers or perhaps poor cam lobe hardening. Goodwill claim been made but the offer of a contribution by MB (20%) and the dealer (2.5%) left owner to pay £6366.
29-11-2016: Report that 45k mile 2010 Mercedes-Benz C180 CGI estate requires software update and replacement of timing chain and tensioners at a cost of £3,000.
26-12-2016: Report of 'jumping' gearchanges on 2012 Mercedes-Benz C180 CGI Blue Efficiency automatic at 27,000 miles. MB dealer carried out a software update at £240, then changed the transmission fluid for £270, but, though general grearchanges are smoother, there is still some 'jumping'. (See 7-5-2015, 29-3-2013 and 4-2-2011.)
23-1-2017: Excellent Australian website that details problems and solutions with Mercedes Benz W203/204 models: http://australiancar.reviews/reviews.php#!content=recalls&make=Mercedes-Benz&model=C-Class%20Sedan&gen=604
6-5-2017: Report that the unit that receives the remote/transponder on the steering column to start a 2012 Mercedes C180 has had a horrid crunchy action from new making it awkward to remove. After 5 years it's getting worse.
3-7-2017: Report of front seat seams splitting three times in 2009 Mercedes-Benz C-Class (see 3-6-2015)
31-7-2017: Another report of 'Artico' seat cover material splitting, this time on a 2012 Mercedes Benz C-Class with 87,000 miles. (See: 3-6-2015.)
1-8-2017: Another report of a failed steering lock on a Mercedes-Benz W204 C-Class. Owner billed £700 for replacement.
3-8-2017: Further report of interior door handle breaking, this time on a 2010 W204 Mercedes M=benz C Class. Owner quoted €545.53, plus fitting, by a Mercedes dealer in France; then £434.40 inv VAT plus fitting by a Mercedes dealer in the UK. MB refused to contribute in any way.
17-10-2017: Report of r evs fluctuating when cold making 2012 MB W204 C220i auto impossible to drive. When engine is warm its ok. Likely to be camshaft adjustor failure, symptoms of which are: a rattling noise on start-up, uneven running and a rough idle, diagnostic trouble coded related to camshaft timing. Covered in detail here: http://australiancar.reviews/reviews.php#!content=recalls&make=Mercedes-Benz&model=C-Class%20Sedan&gen=604
12-11-2017: Report of power steering becoming stiff on 2012 Mercedes Benz C180 becoming very stiff in autumn 2016. Garage identified problem as battery being low on charge and battery was replaced. Then in October 2017 the same thing happened. Again the steering appeared to 'lock up' on turning, but assistance returned when straightened up. Again garage found that the charge in the battery was low and it was replaced for a second time, just one year after the first replacement. Car is driven less than 3,000 miles annually so owner has now bought a Smart AGM battery charger to keep the battery charged.
45 Dated Reports of faults since January 2011.
Recalls
13-10-2010: MB is recalling around 85,000 Mercedes Benz C- and E-class models in the US to fix a problem with power steering systems, the US traffic authority NHTSA said. MB told Agence France Presse that the recall is likely to be extended to other countries. The NHTSA added that a problem with the steering system's pump could lead to a loss of fluid leading to a loss of power assistance when parking. Daimler stressed that drivers retained control of the car even in the event of a power steering failure. MB said it will fix the problem in 2010 and 2011 models this month by re-tightening a faulty fitting.
07-01-2011: Diesel ML, C, E, S and R class: Fuel may leak. VIN from WDC1641211A626833 to WDD2183232A000277
26-01-2012: Diesel C Class , CLS Class, E Class, S Class, R Class, G Class, GLK Class and GL class: Fuel may leak. VIN from WDD2210261A374759 to WDD2210262A395344
26-01-2012: Diesel C Class , CLS Class, E Class, S Class, R Class, G Class, GLK Class and GL class: Fuel may leak. VIN from WDD2040011A512447 to WDD2043032F646730
1-3-2012. Alerted to Urgent Safety Recall for Mercedes Benz diesels. This relates to a possible diesel fuel leak which may develop at the fuel filter assembly. The dealer will replace the fuel filter.
21-1-2014: Heard of TSB to replace the Piezo electric injectors of 2.1 litre 250CDIs if customers complain of engine malfunction light coming on. Goes back to at least 2010 W204 C-Class.
30-4-2014: Just-Auto reports that Mercedes-Benz USA, is recalling 252,867 model year 2008-2011 C300, C300 4Matic, C350, and C63 AMGs built from 26 January 2007, to 13 July 2011. A poor electrical ground connection may result in the dimming or failure of the tail lights. MB USA is notifying owners. Dealers will replace the bulb holders if not previously updated and replace any corroded connectors, free of charge. Parts are not currently available. Owners will be sent an interim notification in June. A second letter will be mailed when parts are available, currently expected to be in August or September. Owners may contact Mercedes.
23-7-2017: MB issued a voluntary recall to apply software upgrades to diesel engines in a bid to cut nitrogen oxide emissions on three million vehicles. All Euro 5 and Euro 6 standard diesel engines registered in Europe between January 2011 and September 2015 are affected. (Only the new two-litre turbodiesel fitted to the latest E-Class saloon and a new V6 turbodiesel in the soon-to-be released S-Class are exempt.) A Mercedes-Benz spokesman said that the "software upgrade" would be carried out by dealerships when customers visited for a service or other maintenance work and would take around an hour to complete. MB "did not expect" the upgrade to have any effect on the performance of Mercedes-Benz vehicles. Many Mercedes-Benz diesel vehicles have already had the update applied after work to apply the changes to compact vehicles and the V-Class MPV got underway in March. It was reported in The Times in July that while Daimler, which manufactures Mercedes-Benz, had not been found to use the same type of software for cheating emissions tests discovered in Volkswagen vehicles in 2015, it is the subject of an investigation by the German authorities into the possible manipulation of exhaust controls in cars with diesel engines.