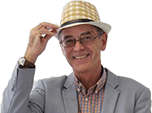 Mercedes-Benz C-Class (2000–2007)
Last updated 24 February 2018
What's good
Excellent score of 31 points in 2001 Euro NCAP crash safety tests. 
Which? Best Buy 2004. Which? used best buy £10,000 - £15,000 in 2004.
Joint second top of 2002 Which reliability survey; came out 99% fault free of 107 cars surveyed.
Exhaust of 2006 W203 C180 Kompressor estate lasted 245,000 miles before cat converter casing cracked and needed replacing.
What to watch out for
Indicator stalk on RHD models is clumsy and difficult to use.

Six-speed manual box can be a bit notchy with smaller engines. Difficult to manage foot operated parking brake with manual.

Autobox quadrant markings on wrong side for RHD.

Steering better than old C-Class but still over-light and lacking in road feel.

Ride quality of 'Classic' base model far from brilliant.

163 bhp 200K a bit boomy. Definitely not as good to drive as equivalent 3-Series.

Supply problem in Autumn 2001 due to a strike at the South African factory from which all 2000 and 2001 RHD UK market C Class Mercedes were normally sourced. (In 2002 were sourced from Bremen, Germany, but later reverted to some RHDs sourced from South Africa.)

Modest 240V6 has huge engine oil capacity of 8 litres.

C220CDI can be very slow to reach running temperature in cold weather and very sluggish until it does

June 2002 price cuts also meant specification cuts so you have to be careful buying these cars used as a Mercedes without aircon is as easy to re-sell as snow in Antarctica.

Rated one of the most expensive 'large' cars cars to run in 2003 Which survey (but how is a C-Class a 'large' car?).

11th from bottom out of 137 models in 2003 Top Gear survey.
Can rust badly in the wheelarches, seams, screenframes, boot lid. Look for paint blisters and signs of cheap filler repairs in these areas.
Can suffer from aggravated wear of n/s front tyre. It's a good idea to have all four wheels laser-aligned to be sure. Also sensible to swap n/s front with o/s front after about 8,000 miles to even out wear. Accelerated front suspension bottom rose joint bush wear due to a design fault will normally be rectified under warranty. Leads to accelerated wear of front tyres.

Other build quality niggles include faulty turbo oil seals on diesels, badly fitted door seals, faulty earth to heated read window.

Can suffer battery drain down when left in airport carparks unless upgraded battery pack specified. Was a faulty batch of batteries supplied with 2001MY C220CDIs.

Diesel glowplugs can fail in as little as 3 years. Reports of trouble with mass airflow sensors.

Reports of body rusting around indicator repeaters, door handles, body seams, screen surrounds; rear wheel arches perforating badly after 7 - 8 years, etc. If buying, look for blistered paint and signs of cheap filler repairs in these areas.

Mechanism of single arm wiper needs freqent greasing and is not included in normal Mercedes service schedules.

LCD dashboard readouts for mileage, outside temperature and other information fade. Replacement cost £450. Type B Service of 220CDI £560 in Somerset (labour £115.74 an hour).

South African 2000-2001 build quality niggles. Check paint very carefully for starring, particularly solid colours. All W203 C-class to April 2002 (saloons and estates) were manufactured without door / seam sealant. Since August 2002 C-Class models, produced in Bremen, were completely sealed on all panels. Inspect the seam on the bootlid and round the bottom of the doors. Despite the fact that they are rusting from the inside out it is NOT classed as perforation and ONLY repaired.

Consumers Association members have reported minor rattles and electrical faults.

Six speed manual gearbox has sometimes given trouble on other MB models fitted with it.

Go through the exact spec with a fine tooth comb as imports and now even UK sourced cars may not have the spec you are expecting.

VITAL TO CHECK GLOW PLUGS OF DIESELS. These have a habit of failing, then break when the garage tries to remove them and rectification if this happens can cost £4,500.

Mobilo 30 year warranty against perforated bodywork states "From the 5th year onwards the car should have been serviced by an authorised Mercedes Benz workshop within the last 2 years prior to the damage being repaired".

Transmission oil cooler of automatics is sited in the radiator matrix, so failure can lead to coolant entering the transmission and destroying it, leaving the owner with a bill of £4k +. Apparently this fault occurred in cars manufactured between 2000 - 2003 and only when a Valeo radiator is fitted. Official VIN numbers of affected cars are: Model 203.040/061/064/065/081/084/261/264/281/284/740/747/764 .
Two other well known faults which might cause expensive damage are failure of the oil seals to the wiring looms from the top of the cam cover and to the autobox which is electrically operated.

Valve problems on Mercedes W203 C- Class '271' series 1.8 four-cylinder petrol engines. The problem is apparently caused by faulty engine design, which allows carbon build-up in the valve guides and under the valves. If left unfixed the valves may burn out and the problem may require cylinder head replacement. The first symptom of the problem is often misfiring, high fuel consumption and the 'check engine' light coming on. The vehicle may also revert to 'limp home' mode. If the vehicle is not under warranty, fixing this problem may cost many thousands. Many owners report that the Mercedes dealers were often reluctant to take responsibility for repairing the affected engines, despite being clearly aware of the problem.

Diesels can suffer failed Turbos.

Alternators can fail. A/c condensor radiators can fail. Automatic transmission controllers can fail.

Two Main Engine Problems: 2000 - 2003 4-cylinder petrol engines have an actuator that alters the cam timing to one of two positions This actuator is hydraulically operated and triggered by a solenoid. The solenoid coil has part of the wiring loom attached to it by a plug. An oil seal fails at the plugs connection with the solenoid coil allowing oil to slowly flow onto the plug. Oil finds its way by capillary action between the copper wire and plastic sheath of the loom, and migrates two plus metres along it until it reaches the cars ECU damaging it. This would of course also affect an auto gearbox if fitted. A safeguard is available in the form of a short 150mm loom extension with plug and socket. This stops the capillary action. Spare part numbers that make up this pro-active unit are (a) 1110510177 cost £30.00 (b) 1119970186 cost £1.69 and (c) 2711502733, cost £16.90. If the oil gets to the ECU the cost of repair is around £1,400 incl VAT.

Another common fault of C-class and other Mercedes diesels is failure of injector seals, allowing fuel/air mixture to be deposited as carbon on top of the engine. The problem can be identified by the smell of neat fuel (like paraffin) entering the passenger cabin, and a "chuffing" sound from the top of the affected cylinder as gas escapes on the compression stroke. Apparently it is so common it has been given the name "black death" within the Mercedes dealerships. Unless spotted early, and seals reground and replaced, the cost of fixing can be up to £500
Quite common to fail MOT for no rear foglight. What happens is a contact in the fuse bank behind the headlamp switch goes 'intermittent'. Apparently the contacts at this fuse bank are notoriously unreliable. To remove the possibility of recurrence a new switch assembly ois needed at a price of £190.

Estate tailgate shell on the W203 seems to rust from the inside out: first signs are small rust spots by the drainage holes on the underside of the tailgate lower lip (along the inside edge; you have to open the tailgate to view). Although these can be treated, the inside of the shell cannot: so any repair is temporary unless the entire shell is replaced or properly treated on the inside. Serious rust soon takes hold and will eventually make its way along the whole tailgate lip.
11-8-2011: C320CDI bought new in March 2006. In (about) February 2008 large quantities of diesel fuel were discovered leaking from the top of the fuel tank as the sealer caps had not been properly fitted. In March 2008 the majority of the engine oil was forced out through "a faulty" oil filler cap.Apparently MB UK knew of this problem but decided not to recall, but rather wait until the affected cars came in for routine servicing and apply a TSB. In October 2009 the alternator failed. In February 2010 a full service, at 35,870 miles, cost £887. On Thursday 4th November 2010 the "kick-down" acceleration facility failed as I attempted to pass a lorry on a dual carriageway. Later, during the return journey, the engine management system warning light came on. Telephone call received 8-11-2010 advised that the manifold on the left-hand side of the engine is cracked, caused by oil escaping from a broken seal.
27-8-2011: Problem of premature wear of timing chain sprocket for balancer shaft of V6 petrol engines. Mercedes Star bulletin about this. Big job. Can cost £4,000.
19-11-2011: Small number of reports of failure of superchargers on 180/200K engines after 5 - 6 years, despite annual oil changes.
14-12-2011: Turbo failure on C220CDIs after 6 years or so not unknown. Vital to keep turbo oilway clear and to change engine oil at least once a year.
1-2-2012: On 200K, valves may not seat properly and require modified valve springs, a job costing £1,900 at an MB dealer.
4-10-2013: Sensotronic Brake Control pumps have a pre-set life of a certain number of brake uses, then regardless of if it is faulty or not, it will show as a fault that will cause the car to fail an MoT. "Service Brake! Visit Workshop." appeared on dash of 130k mile 2004/54 C220CDI and owner was offered 50% of cost of SBC reducing his bill from £1,760 to £880.
5-6-2014: Failed timing chain on 2006 Mercedes-Benz C180K cost £1,300 to replace. Still running unevenly.
9-5-2016: Another failed timing chain reported, this time on a 2005 Mercedes-Benz C180K coupe. No mileage mentioned. MB agreed tyo make a contribution to labour costs of repair if it was carried out at an BM dealership whre the cost could be in excess of £5,000. Car effectively written off.
16-9-2016: Rear suspension trailing arms of 2004 Mercedes-Benz W203 C-Class rusted through and collapsed out on the road.
3-10-2016: Report of 2004 W203 C200 automatic developing a misfire at low torque around 40 to 50 mph, which makes for a lumpy ride. Spark plugs, coil pack, fuel filter, and mass air flow sensor have all been replaced, with no beneficial effect. Local garage said can do no more, and suggested MB specialist. See Two Main Engine Problems (above).
23-1-2017: Excellent Australian website that details problems and solutions with Mercedes Benz W203 models: http://australiancar.reviews/reviews.php#!content=recalls&make=Mercedes-Benz&model=C-Class%20Sedan&gen=603
27-5-2017: Report of automatic shift of 2005 Mercedes Benz C220CDI intermittently locking up and not shifting out of first. Diagnosed by Code P240C as a defective Shift Selector Module. The part (No: 203 267 9024) costs £451 + VAT. However, owner was told that Mercedes Head Office recently deemed it to be an 'anti-theft' part that could only be supplied and fitted by an authorised Mercedes dealer with a workshop, because it is now coded. This might contrtavene: http://eur-lex.europa.eu/legal-content/EN/TXT/?uri=celex%3A32008R0692/
30-5-2017: Another report similar to 27-5-2017: 2006 Mercedes C180K auto with full MB service history would not shift into Drive. Repeating the start up process several times got it to work.
6-10-2017: A combined ABS/ESC dash light might be nothing more than a faulty brake light switch on the brake pedal.
24-2-2018: Report of front suspension arm of 2004 W203 Mercedes C180 Kompressor Auto Classic SE 4dr Saloon Automatic rusting through and suspension collapsing.
Recalls
December 2001: German Police C-Class with steel wheels have all been recalled because the wheel nuts have unfastened themselves in use.
19-9-2003: On just 16 C Class possible that steering coupling at union with steering gear may not be correctly positioned or torqued leading to steering gear becoming detached and loss of steering control. Check position of steering coupling and fastners for correct torque.
31-3-2005: Worldwide Recall: On vehicles with six and eight-cylinder petrol engines built between June 2001 and November 2004 the voltage regulator in the alternator is being checked and if necessary replaced.
On E-Class and CLS-Class models made from January 2002 to January 2005, new battery control unit software is to enhance the on-board power supply. In addition, the braking systems on E-Class, SL-Class and CLS-Class models from the production period June 2001 to March 2005 are also to be updated. Customers are being informed in writing.