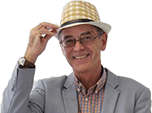 Mercedes-Benz C-Class Sport Coupe (2001–2008)
Model History
March 2001
3-door Sport Coupe hatchback of W203 C Class. Galvanised body with 30-year Mobilo warranty (subject to MB maintenance and inspections). Original engines were 129 bhp 2.0 litre four; and 143 bhp 2.2 CDI four-cylinder diesel. Gearboxes either a six-speed manual, five-speed fully automatic or five speed Sequentronic semi-automatic. 220CDI offers 45 mpg potential. In UK from May 2001.
Three lap/diagonal rear belts, a/c, driver and passenger airbags plus side bags and window bags and cruise control with 'Speedtronic' speed limiter standard throughout the range. Rack and pinion steering. Electric folding door mirrors incorporate indicator repeaters. Optional 'Command' voice-activated telephone, navigation system and sound system.
Price cuts in June 2002 brought lead in prices to £18,795 for the 180 Classic Sport Coupe, £19,995 for the 180 Classic saloon and £20,945 for the 180 Classic estate.
Classic SE spec upgrades also announced at £1,645 more and you need this to get air-conditioning. You still got ABS (anti-lock brakes) with BAS (Brake Assist); alarm and immobiliser; electric heated mirrors; ESP (Electronic Stability Program) with ASR traction control; six airbags (two front, two side and window-bags); four electric windows; four seat belt pre-tensioners; multi-function steering wheel; partial electric seats and remote central locking all still feature as standard on every car.
A single CD player in place of cassette remains a no cost option. You also get alloy wheels; CD player; five-speed automatic transmission (with Speedtronic cruise control and speed limiter); and leather-trimmed steering wheel and gear shift.
July 2002
New 1,796cc supercharged balancer shaft engines from July 2002 and in saloons from November 2002. '180K' engine develops 143bhp, emits 175g/km and gets the car to 139mph; '200K' engine develops 163bhp; 230K engine develops 192bhp, but this is for Sports Coupe only. (Saloon and estate retain 2.4 V6.) No price change for the new engines.