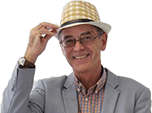 Mercedes-Benz C-Class Sport Coupe (2001–2008)
What's good
Joint second top of 2002 Which reliability survey - came out 99% fault free; 107 cars surveyed.
Mercedes generally 9th lowest average warranty repair costs in 2003 Warranty Direct Reliability index (index 70.79 v/s lowest 31.93) 
Revisions lead to excellent five star Euro NCAP award for C-Class range in 2002 tests.
What to watch out for
Indicator stalk on RHD models is clumsy and difficult to use.

Six-speed manual box can be a bit notchy with smaller engines. Foot operated parking brake needs 3 feet with the manual.

Autobox quadrant markings on wrong side for RHD.

Steering better than C Class saloon.

163 bhp 200K a bit boomy. Not as good to drive as equivalent 3-Series Compact.

Can suffer from suspension misalignment and aggravated tyre wear. It's a good idea to have all four wheels laser-aligned to be sure.
Build quality niggles include faulty turbo oil seals on diesels, badly fitted door seals, faulty earth to heated read window. June 2002 price cuts also meant specification cuts so you have to be careful buying these cars used as a Mercedes without aircon is as easy to re-sell as snow in Antarctica. Mechanism of single arm wiper needs freqent greasing and is not included in normal Mercedes service schedules.

Consumers Association members have reported minor rattles and electrical faults. Six speed manual gearbox has sometimes given trouble on other MB models fitted with it. Go through the exact spec with a fine tooth comb as imports and now even UK sourced cars may not have the spec you are expecting. Has also been one report of accelerated suspension bush wear problems due to the dire state of Britain's road and its unique traffic calming/harming measures. VITAL TO CHECK GLOW PLUGS OF DIESELS. These have a habit of failing, then break when the garage tries to remove them and rectification can cost £4,500.

Mobilo 30 year warranty against perforated bodywork states "From the 5th year onwards the car should have been serviced by an authorised Mercedes Benz workshop within the last 2 years prior to the damage being repaired".

The transmission oil cooler of automatics is sited in the radiator matrix, so failure can lead to coolant entering the transmission and destroying it, leaving the owner with a bill of £4k +.

Another common fault of C-class and other Mercedes diesels is failure of injector seals, allowing fuel/air mixture to be deposited as carbon on top of the engine. The problem can be identified by the smell of neat fuel (like paraffin) entering the passenger cabin, and a "chuffing" sound from the top of the affected cylinder as gas escapes on the compression stroke. Apparently it is so common it has been given the name "black death" within the Mercedes dealerships. Unless spotted early, and seals reground and replaced, the cost of fixing can be up to £500.
14-12-2011: Turbo failure on C220CDIs after 6 years or so not unknown. Vital to keep turbo oilway clear and to change engine oil at least once a year.
1-2-2012: On 200K valves may not seat properly and require modified valve springs, a job costing £1,900 at an MB dealer.
8-10-2012: 180Ks can suffer cat converter problems and the bill to put them right can be as much as £4,000.
We need your help with our latest Satisfaction Index, so that we can help others make a smarter car buying decision. What's it like to live with your car? Love it? Loath it? We want to know. Let us know about your car - it will only take a few minutes and you could be helping thousands of others.
Help us with the Honest John Satisfaction Index now