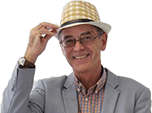 McLaren MP4-12C (2011–2014)
Last updated 2 December 2016
State of the art 600PS, 600Nm torque carbon fibre tub £170,000 supercar built at brand new factory near Woking and launched to rave reviews.
Criticised for being a bit unemotional compared to the Ferrari F458 Italia.
Updated 2 December 2016
McLaren Extended Warranty extended up to 12 years old.
Launched in 2014 can now be renewed up to the car's 12th birthday. (Previously could only be extended up to 7 years old.) McLaren Extended Warranty benefits include unlimited mileage cover, roadside...
Introduction
Stunning new supercar that moved the game on by applying advanced new technologies. Styled by Frank Stephenson.