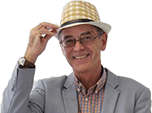 Mazda Xedos 9 (1994–1999)
Model History
Bigger Xedos 6 with MX6/626GT 168 bhp V6 engine.
15' 10" long by 5' 7" wide and from 1,546kg.
Loaded with kit. Aircon, sunroof, ABS, 4-speed autobox all standard. Leather and walnut trim standard from June 1996. Tasty new alloy wheels and lowered suspension from 1997 transform the car and make it an eye-catcher. Brought huge handling and roadholding benefits. V6 is a non-interferance engine, so valves fo not hit pistons if the timing belt snaps. Supercharged 208 bhp Miller Cycle 2.3 litre V6 from 1999 makes it an even better car offering surprising 35 mpg economy potential. Owners very pleased with the car and mileages up to 200,000 reported. Need timing belts every 60k miles, but no history of prior breakage and V6 engines are non interferance anyway.