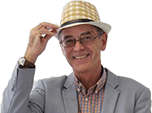 Mazda Xedos 6 (1992–1998)
Last updated 24 August 2016
What's good
Mazda generally 4th lowest average warranty repair costs in 2003 Warranty Direct Reliability index (index 47.61 v/s lowest 31.93) Link:- www.reliabilityindex.co.uk
What to watch out for
Early suspension not up to the engine or the sporty looks.
Really just a 626 with strut braces. Difficult to feel what's going on through the steering.
MX5-engined 114bhp 1.6 four is underpowered.
Early UK SEs did not have aircon, just an aircon button with a sticker over it, so make sure aircon blows cold. (Aircon standard on SE from 'N' reg on.)

Check complex quad cam 24v V6 carefully. Smoke could mean any one of 24 valve stem seals.

Look for clean oil on the dipstick and evidence it has been changed regularly. Any mayonnaise under the oil cap, leave the car alone. First jobs: change coolant and brake fluid.

Check for uneven tyre wear.

Very hard to match the original paint quality, particularly metallics, so don't think a £300 bonnet respray will work.

V6 can suffer from ignition problems. Repair kit from Ford dealers is £164 (inc VAT) for the V6. No longer necessary to buy a new/reconditioned distributor.

How to reprogramme a Mazda Remote: www.mazdas247.com/forum/showthread.php?t=121650&highlight=transmitter Then scroll down to 2005 posting by Solid Snake.
Recalls
1994 (VIN JMZ CA1***01100001-01119137): engine may stop without warning. 1997 (built March '92 to Aug '94): suspension coil may break and puncture tyre.