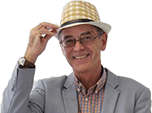 Mazda Tribute (2001–2004)
Model History
'Sports Utility Vehicle' from Mazda/Ford with choice of 3.0 litre V6 or 2.0 litre four (clone of Ford Maverick II).
Five-door, double opening tailgate with hinged window, 50/40 split folding rear seat, standard ABS, four wheel drive on demend and a three year 60,000 mile warranty. On sale in UK early 2001.
The same vehicle was sold as the 2nd generation Ford Maverick.