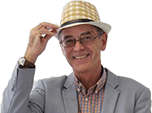 Mazda Tribute (2001–2004)
What's good
Mazda generally 4th lowest average warranty repair costs in 2003 Warranty Direct Reliability index (index 47.61 v/s lowest 31.93) 3rd top marque in 2004 J.D. Power Customer Satisfaction Survey. Mazda top of Reliability Index again for 2004 combining low average cost of repair of £244.41 with low 17.88 failures per 100 Warranty Direct policies. www.reliabilityindex.co.uk
What to watch out for
Did badly in American IIHS and NCAP crash tests. Airbag failed to inflate in American test. Not as good looking as Maverick II.
Rear suspension arms vulnerable to damage from rocks and can drag in deep snow.
6-3-2015: Mazda Tributes suffering from rust problems in the USA.
Recalls
13-09-2002: On 984 Tributes VIN JMZCU*****1100323 to 1101696 oil has remained on the stop lamp brake switch bracket during assembly. This can cause the switch contacts to carbonise and stop lights may not work. On Tributes without cruise control, clean oil off bracket and fit new switch. On Tribites with cruise control, clean oil off bracket, fit new switch and fit new cruise control switch.
30-1-2012: US recall for 2000/2002 Mazda Tributes and Ford Escapes, that were sold as Maverick IIs in the UK. A bulletin from the National Highway Traffic Safety Administration states that the recall stems from a faulty brake master cylinder reservoir cap. Under certain conditions, brake fluid can leak from the cap and onto the wiring below -- wiring that controls the Tribute's anti-lock braking system. In time, that leak can corrode the electrical connectors, which could result in melting, smoking, or in certain cases, a fire. The recall affects Tributes built between April 20, 2000 and July 19, 2002.
9-7-2012 "A nonprofit consumer safety group formally asked the National Highway Traffic Safety Administration on Monday 9th July 2012 to investigate its claim that some cruise control cables on about 320,000 Ford Escape V6s were damaged during a repair for an unrelated recall, making the vehicles susceptible to unintended acceleration." (This car was badged Ford Maverick and Mazda Tribute in the UK.) "In its defect petition, the Center for Auto Safety said the problem, which was said to exist among Escapes from the 2002-4 model years, could have "lethal consequences." "The original recall, which covered about 470,000 Escapes from 2002-4 equipped with the 3-liter V-6 engine, was performed to prevent the accelerator cable from snagging on the accelerator pedal, which could have prevented the engine from returning to idle." "In its petition, however, the safety group argued that in October 2005, Ford sent a technical service bulletin to dealers cautioning mechanics to not damage the adjacent cruise control cable during the course of the recall repair. Any damage could allow the cable to snag on a ridge in the engine cover, causing unintended acceleration, the petition said". "Ford has never formally informed the roughly 320,000 owners who had the repair performed that damage may have been caused to their vehicles' cruise control, according to Clarence Ditlow, the group's executive director." "The petition also cites the case of Saige Bloom, a 17-year-old who died in a crash in Payson, Ariz., in January. According to the petition, the Bloom family hired an expert who inspected the engine of the 2002 Escape driven by Ms. Bloom at the time of the accident and found the cable was snagged." "Mr. Ditlow claims Ford should conduct a new recall and the safety agency should pursue a civil fine." "Ford knew there was a problem. Ford knew the consequences," he said in a telephone interview. "Under federal regulations, after learning of a safety problem, a manufacturer is required to inform N.H.T.S.A. within five working days of its plan for a recall." "There were 133 complaints on the safety agency's Web site from owners of 2002-4 Escapes who claimed they experienced sudden acceleration. Some owners claimed their experiences occurred before the recall, raising the possibility that the speed-control cable could fail independent of a faulty repair. Other failures occurred on vehicles that were recalled, according to the petition." "There is no indication on N.H.T.S.A.'s Web site that it investigated those complaints. Asked to comment on the petition, Ford responded with an e-mailed statement about the death of Ms. Bloom:"
We need your help with our latest Satisfaction Index, so that we can help others make a smarter car buying decision. What's it like to live with your car? Love it? Loath it? We want to know. Let us know about your car - it will only take a few minutes and you could be helping thousands of others.
Help us with the Honest John Satisfaction Index now