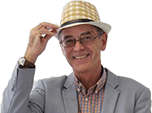 Mazda MPV (2000–2007)
Last updated 23 October 2015
Comfortable, well-equipped seven-seater with decent luggage space.
Turbo failures are common on diesel models. Not available with an autobox.
Updated 23 October 2015
US recall of 1.2 million older model Mazdas because grease could accumulate inside the ignition switch, causing overheating and possibly a fire. The problem does not occur when the vehicle is in motion....
Introduction
Owners' reviews
Cheap Practical and Reliable