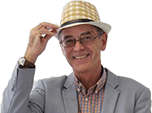 Mazda Furai (2008–)
Model History
Working high performance 400bhp triple rotor concept car, pronounced 'foo-rye' – Japanese for 'sound of the wind' is the latest in Mazda's family of Nagare-based concepts and celebrates 40 years of Mazda involvement in motorsport.

The design team in California set out to develop a car that blurred the boundaries between road-car and racecar to create a fully functional 180mph rolling laboratory. The team began by taking the successful Mazda triple-rotor engined AMLS Courage C65 race car chassis and added a closed cockpit and Nagare design elements. But while the four previous concept cars explored Nagare's emerging design aesthetic, and featured core Nagare design elements such as the aggressive headlamps and unique five-point grille, the Furai has each element and detail serving a functional purpose.

On Furai, Nagare's 'flow lines' actually enhance the vehicle's aerodynamic performance, by channelling and directing the air flow over the body surface. At the front the air flow package takes air moving under the car and directs it inside the body to the engine-cooling radiators, while the form of Furai's side surfaces feeds air to the rear brakes, the oil cooler and the transmission cooler. Elsewhere, an under-car diffuser below the tail helps to draw the volume of air flowing through the radiators and engine bay, out of the car to 'exhaust' between the rear wheels – achieving two goals by improving cooling and generating aerodynamic downforce.