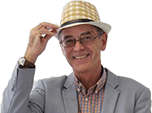 Mazda Bongo (1994–1999)
Model History
Launched June 1995 in Japan as Bongo Friendee. Facelifted November 1997. New shape with bigger front grille from February 1999. Van-based MPV with an hilarious name independently imported 2nd hand from Japan. Also known as Ford Freda.
Commonly factory fitted with an 'Auto Free Top' elevating roof that makes it ideal for camper conversions. SGL3 is two wheel drive. SGL5 is four wheel drive. Rare 2.0 litre petrol engine and 2.5 V6 petrol. Most come with 130bhp 2.5 diesel (same basic engine as Mazda B250/Ford Ranger pick-up) and 4-speed automatic box. All except the very early models have dual air conditioning, ABS, airbags and electric everything.
According to https://igmaynard.co.uk/buying/ a 2.5 diesel will do about 24 mpg around town and 32 mpg at a steady 65 mph. A 2.5 V6 petrol will do about 18mpg/30 mpg. A 2 litre petrol about 26mpg/35 mpg.
Importers:-
www.algysautos.com
www.mazdabongo.com
www.farmcars.co.uk
www.goodmayesmotors.co.uk
www.bongosales.com
www.denbymotors.co.uk