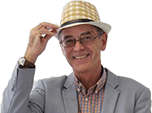 Mazda Bongo (1994–1999)
What's good
User helpsite/club www.bongofury.co.uk
Top site for sales and conversions www.mazdabongo.com
Camper conversions: Montague Mazda Motorhomes - 321 Away, 9, Nine Mile Ride
Finchampstead, Berkshire RG40 4QB, tel: 0800 195 0945 www.321away.com
The two other reputable conversion companies are from Wellhouse Leisure and AV Leisure.

Bongo service and sales www.allansvehicleservices.co.uk
Left hand drive headlamp conversions for Mazda Bongos, Toyota Lucidas, Estimas, Enimas and Mitsubishi Delicias by www.completemotoringsolutions.es
Highly recommended parts specialist: George at www.bongospares.com
Highly recommended for excellent service, George at JL Bongos Ltd., HX5 OLG, tel 07836598528.
What to watch out for
Dipstick hard to find (under front passenger seat), but important to check.

Some of the home and low end conversions are not only shoddy but dangerous. There are gas and 240 volt mains installations in these vehicles that have to comply with safety regulations and be fitted (or checked) by authorised personnel. Along with seat belt and passenger safety from badly fitted conversions. Not only do you risk possible fatalities, but also horrendous resale values.

2.5 Diesel turbo, was the choice on these but outlandish figures of 45mpg have been bandied about. The true figures are 23-34 mpg depending on use with an average of 29mpg.

Petrol options: The 2.0 16 valve (1999 onwards) is excellent giving similar mpg to the turbo diesel but much smoother. However do not select the 2.0 petrol if you want to tow or carry serious weight.

The vehicle itself has no serious problems, typical Japanese reliability with all the toys, a/c. electric windows/mirrors/roof p.a.s as standard.
Automatic transmissions have several modes and are fiedishly complicated to operate.
2.5 diesel version has been known to overheat. Not a design fault, but mainly occurs when they are badly serviced, with blocked radiators or with perished hoses.

The 2.5 V6 petrol has a serious and common overheating cylinder head problems, apart from drinking fuel like a fish.

There are LPG conversions on the 2.5 V6 petrol which should be avoided. The Japanese valve assembly does not like LPG and the valves burn out over time.

Are the dealers willing to warrant their mileages? Lots of the auction import dealers wont, with good reason. A genuine top grade low mileage 1996 Mazda will cost a dealer a minimum of £7,000 by the time its uk registered, workshopped and tax paid. So how do some dealers sell them for £4,000 pounds? Simple. These are high mileage or low grade vehicles. A nice 33,000 miles, grade 4, Mazda is circa 600,000 yen in Japan. The same vehicle with 220,000 miles grade 2 is circa 150,000 yen ie circa £3,100 in the UK.

Check for rust on the rear cross-member above the exhaust and rear wheel arches on earlier models. If you find a rusty one walk away.
By 2011 Bongos were getting old.
8-4-2013: Glow plug failures becoming common on 15 year old Bongo 2.5 diesels, leading to poor starting and lots of smoke when they eventually fire. Glow plugs may snap when trying to extract them, escalating a £250 job into on costing £1,000 +.
We need your help with our latest Satisfaction Index, so that we can help others make a smarter car buying decision. What's it like to live with your car? Love it? Loath it? We want to know. Let us know about your car - it will only take a few minutes and you could be helping thousands of others.
Help us with the Honest John Satisfaction Index now