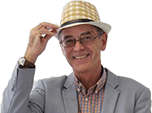 Mazda 323 (1998–2003)
Model History
Back to just one body, but a new five-door hatchback b, bigger inside.
13' 9" by 5' 7" and weighing from 1,072kg.
Initially a bit bland, still with low roofline. Looks improved enormously by dropped suspension and a range of smart alloy wheels.
Flat cornering from 'Diagonal Roll Axis' suspension.
Clever interior touches such as a front passenger seat that folds to become a table, and split, fully folding back seats.
Engines: 1,324cc 75 bhp/80 lb ft torque; 1,498cc 87 bhp/97lb ft torque; 1,840cc 114/118 lb ft torque. Range topping Sport introduced Spring 1999 at £16,320. 1,998cc diesel develops 99bhp at 4,000rpm and 162 lb ft torque at 1,800rpm. Combined economy 55.4mpg and CO2 149g/km which qualifies for £110pa VED.