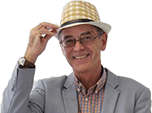 Mazda 323 (1994–1998)
Model History
Re-styled range introduced in August 1994. F-type 5-door hatchback became even more coupe-like.
13' 11" by 5' 7" and now from 1,115kg.
New 1,489cc 89 bhp engine replaced 1.6. 146 bhp V6 from Xedos 6 introduced to top of the range 323F models.
V6 very good looking on its bigger wheels. Service miles extended to 9,000, but still better to stick to 6,000.
Range shrunk to just one body, the 323F, until 1997, when a new 1.3 hatchback and a new 1.5 saloon both appeared.