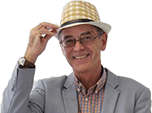 Maybach 57 and 62 (2005–)
Last updated 26 March 2015
Reassuringly fast, reassuringly exclusive and reassuringly luxurious.
Reassuringly expensive. But lacks the class and presence of a Rolls Royce Phantom.
Updated 1 March 2005
Launched at the Geneva Show. 57S is owner-driver 'sports' version of shorter Maybach 57 limo. 5,728mm long by 1,980mm wide by 1,557mm high. Bored out AMG 5,980cc V12 with 612bhp at 4,800 - 5,100rpm...
Introduction