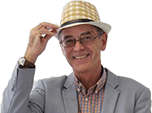 LTI TX4 Taxi (2006–)
Last updated 26 March 2015
More comfortable, better-equipped and cleaner-burning replacement for the TXII.
Costs £2000 more than an equivalent TXII.
Updated 18 September 2008
LTI Vehicles acknowledge the twelfth incident concerning an early built 56 registered TX4 that has had an under bonnet fire. The taxi manufacturer continues to support and work closely with the PCO to...
Introduction