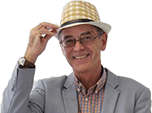 Ligier Ambra County Diesel (1999–)
Last updated 26 March 2015
What's good
You'll always find a parking space.
Can be driven on a B1 motorcycle licence.
What to watch out for
Slow acceleration of diesel will take a bit of getting used to but petrol version is a fair bit quicker.
Recalls
10-7-2003: Steering/suspension front lower swivel ball joint may fail and make vehicle unstable. Replace right and left front lower balljoints.