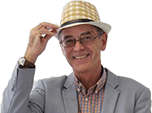 Lexus RX 450h L (2018–)
Last updated 4 June 2018
Three row seven-seater stretched version of Lexus RX 450h.
Arriving UK spring/summer 2018.
Updated 3 June 2018
Lexus RX450h L went on sale in the UK at prices from £50,995. The RX450h L shares the same smooth, efficient and reliable self-charging hybrid powertrain as the five-seat RX, but benefits from...
Introduction
The new RX L gives customers the option of a third row of seats, without compromising the vehicle's sleek styling and easy manoeuvrability. The extra capacity has been accommodated by extending the body's overall length by 110mm and fitting a boxier rear to ensure adequate headroom for rearmost seat occupants.
The extra seating comprises a 60/40 split-folding bench, designed to offer just as much comfort and luxury as the middle row seats. Access is made easy thanks to a pull lever that slides the second row seats forward, and the design gives the RX L a longer flat cargo floor area than its competitors. The second row seats are set slightly higher than those behind, creating more foot room for the rearmost passengers.
Features in the North American market model revealed in Los Angeles include a tri-zone climate control system with separate settings and vents for the third row of seats, plus a power-folding seat system and a smart power tailgate. Back row passengers are also provided with cupholders and there is a neatly stowable tonneau cover that operates on covered slide rails.
The RX L is fitted with full length curtain airbags that provide protection for outer seat occupants in all three rows of seats.
The new Lexus RX L will be introduced from spring 2018, with UK customer deliveries starting in May.  Specifications and prices will be announced nearer the launch date.