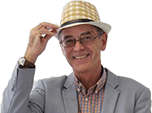 Lexus LS 600h (2006–2012)
Last updated 17 July 2017
Dimensions
Length
5025–5150 mm
Width
1830–1875 mm
Height
1465–1480 mm
Wheelbase
2925–3090 mm
Boot Space
330–552 L
Interior
In the long-wheelbase version, presuming you have a chauffeur, you can specify a "Relaxation Pack".
This consists of what amounts to a Business Class reclining chair that at the press of a button also moves the front passenger seat forwards and out of the way so you can sleep, enjoy some champagne from the built in cooler, watch a DVD on a large built-in ceiling screen, have numerous different types of back massage, or perhaps even do some work.
At 100kmh the sound level inside the car is a mere 60db, the lowest of any car, anywhere ever. "At 60mph, the loudest noise you can hear in this new Lexus motor car is the sound of your own breathing." (Apologies to the late David Ogilvy.)
But if you don't like silence you can employ the standard 16 speaker Mark Levinson "Reference Surround" sound system.
Lexus has coined its own catchword for its attention to detail: "L Finesse", which reads to me like the product of too many meetings. It also uses the expression, "The Pursuit of Perfection". To me, "Pursuing Perfection" would have summed it up better, but perhaps that was rejected and once rejected could not be revived. However there is no doubt that listening to every criticism of its previous LS models has led to standards that border on the fanatical.
For example, during production, the paint is "water polished' and any imperfection that may have existed is either eliminated, or the paint finish is rejected. There has been a lot of bad press recently for while paint, Glass's Guide marking it down as worth £3,000 less to used buyers than black. Unfortunately that only takes account of past behaviour, because the LS600h is at its outstanding best in water-polished pure white. (The white car in the photos is the standard wheelbase version.)
List Price from
£73,275
Buy new from

£69,660

Contract hire from

£969.90

per month