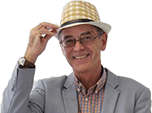 Lexus LF-Xh (2008–)
Last updated 26 March 2015
Model History
The LF-Xh was a concept SUV for the Tokyo Show 2007 based on the Lexus design philosophy of L-finesse and equipped with an advanced hybrid system.
4,800mm long x 1,895mm wide x 1,650mm high. Wheelbase 2,850mm.
The combination of a powerful body and elegant interior gives this next-generation SUV a dynamic look and feel. Application of "Lexus Hybrid Drive", which features a sophisticated fusion of superior environmental and power performance, seeks to achieve outstanding driving performance, quiet operation, high fuel efficiency and low emissions. All-wheel drive is backed by a V6 petrol engine and high-output electric motor hybrid system.