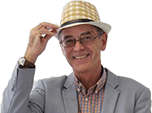 Lexus LF-Ch (2010–)
Model History
September 2009
Shown as concept at Frankfurt, September 2009 the Lexus LF-Ch full hybrid concept is Lexus's first car in the European premium compact segment (eg Audi A3).
4,300mm long x 1,790mm wide x 1,400mm high. It reflects the growing demand for cars that are smaller and more fuel and CO2 efficient, but with no compromise in levels of refinement and driving pleasure. By next year the compact segment is expected to claim the largest share of the European premium car market.
Cabin features a strongly asymmetric dashboard that is firmly driver-focused with outstanding ergonomics. The driving position is low and well-supported, with a wide-grip steering wheel with paddle shift controls and an instrument binnacle housing large twin dials embellished with a turbine motif.
To help keep the driver's focus on the road ahead, distracting instrumentation and switchgear has been kept to a minimum by using Lexus Remote Touch controls, as first seen in the new RX 450h. Using a multi-information display on top of the dashboard, Remote Touch works like a computer mouse, letting the driver access control and customise a range of information, entertainment and vehicle set-up programmes. There is iPhone docking for rear seat passengers.
Allied to a wide track, long wheelbase and low centre of gravity, the LF-Ch's full hybrid powertrain is engineered to deliver all the performance customers expect from a premium compact hatchback, while at the same time returning low fuel consumption, CO2 and NOx emissions. With the benefit of the full hybrid technology of Lexus Hybrid drive, the car can be driven in a fully electric EV mode, a power option that is not available to drivers of mild hybrids. This allows for urban driving with minimal noise and zero emissions.
Lexus LF-Ch Concept dimensions
Overall length 4,300
Overall width 1,790
Overall height 1,400
Wheelbase 2,600
Tyres (front and rear) 225/35R20
Also displayed at Tokyo Show in October 2009.