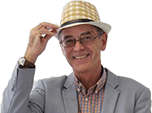 Lexus HS250h (2010–)
Model History
January 2009
HS 250h revealed at North American International Auto Show. Claimed to be "the world's first dedicated luxury hybrid vehicle." Lexus's fourth hybrid and the most fuel-efficient vehicle in its line-up. It also will be the first Lexus to utilise carbon-neutral Ecological Plastic materials in a new futuristic cockpit and interior design.
Equipped with Lexus's first four-cylinder petrol engine, the 2.4-litre Atkinson-cycle powerplant is part of the latest Lexus Hybrid Drive System, which generates 187 total system horsepower. The highly efficient Atkinson-cycle engine, made possible by the Variable Valve Timing with intelligence (VVT-i) system, allows the expansion/power stroke to be longer than the compression stroke so that combustion energy can be more effectively used for production of engine power.
The HS 250h sedan's expected fuel efficiency will be more than 30 percent better than the most fuel-efficient model currently in the Lexus lineup, while earning a SULEV emissions rating utilising regular 87-octane petrol. Among the technologies adopted in the 2.4-litre four-cylinder engine are cooling piston oil jets; an optimised balance shaft rate for improved Noise, Vibration and Harshness (NVH) characteristics; and a hot-air venting system mounted behind the radiator.
The HS 250h will include a new system designed to improve efficiency. The exhaust heat recovery system reduces engine warm-up time, thus allowing it to stop earlier, more often, and for longer periods. A windscreen with infrared-ray (IR) reduction properties, which helps keep the interior more cool, has been adopted in order to decrease the amount of air conditioning needed to lower the cabin temperature. In addition to the exhaust heat recovery system and the IR windscreen, available power-saving LED headlamps also contribute to improved fuel efficiency and emissions.
The all-new HS 250h sedan's 0.27 drag coefficient (Cd) makes it among the most aerodynamic in its class. Aerodynamic design has also contributed to decreased wind noise. A smoother transition between windscreen (complete with a sound-insulating inner layer) and roof line has improved air flow and reduced turbulence.
As is appropriate for the first dedicated luxury hybrid vehicle, the HS 250h includes proactive adoption of plant-based, carbon-neutral "Ecological Plastics" or bio-plastics in specific interior areas. Ecological Plastic emits less carbon dioxide during a product's lifecycle than plastic made solely from petroleum. Among the areas of utilisation will be an industry-first use in luggage-trim upholstery. Other areas are the cowl-side trim, door scuff plate, tool box area, floor-finish plate, seat cushions, and the package tray behind the rear seats. Overall, approximately 30 percent of the interior and luggage area is covered with Ecological Plastic. Over the estimated lifecycle of the vehicle, the HS 250h will have approximately 20 percent fewer carbon dioxide emissions as a result of utilising the Ecological Plastic trim pieces.
MacPherson strut front suspension is designed to achieve both straight-line and braking control, and a positive steering feel. A double-wishbone rear suspension provides excellent manoeuvrability, control and comfort with a low spring mount that contributes to better packaging and superior cargo space. Coil springs, anti-roll bars and shock-absorber rebound springs are utilised front and rear. The HS 250h will have uniquely designed standard 17- and optional 18-inch wheels.
The rack-and-pinion steering system utilises a brushless Electric Power Steering (EPS) motor on the steering column, which provides improved steering feel, a reduction in harsh feedback, and better emissions by not draining engine power like conventional hydraulic systems.
The EPS is an integral part of an available lane keep assist system, a new driver assist that adds smooth steering torque to help the vehicle stay in the centre of the lane. The amount of assisted torque is dependant on a lane-marker detection camera. It includes a lane departure warning feature that is designed to detect possible lane departure; it then gives the driver an audible warning and provides feedback via the steering wheel to encourage corrective action.
The HS is slightly longer than the IS and is taller than both the IS and ES. It also has a greater couple distance (distance hip to hip between front and rear passengers) than any other vehicle in its class other than the ES. The contoured front-seat backs also add to increased rear-seat legroom.
The HS features a unique advanced cockpit and an interior design that emphasises innovation and craftsmanship. The uniquely stylish cabin has standard leather-trim seats, a moonroof, Lexus premium audio systems, and a new standard multi-media package. The media features include Bluetooth® technology, integrated satellite radio (subscription required), voice recognition, and USB iPod connectivity controlled via steering-wheel controls or a display screen. A high-contrast multi-information display, located in the instrument panel's hybrid system indicator gauge, is controlled via steering-wheel-mounted controls, allowing the driver to easily control various functions and information.
Another key element of the modern interior is Lexus's new available Hard Disk Drive (HDD) Navigation System, which features a retractable navigation screen that is positioned well back and up front in the dash. The positioning helps improve visibility and reduce driver eye movement. Similar to the new RX, the HS system features the all-new "Remote Touch" controller that is both intuitive and ergonomic and allows for easy use of the Navigation System. The controller is positioned on the centre console and is as natural to the driver's hand as a computer mouse. It can also be customised to the desired level of haptic feedback.
The Navigation System also includes a new casual-speech voice recognition feature. This allows drivers to give more flexible, conversational commands for easier access and control of the audio, climate and navigation functions. Also included are XM® NavTraffic® and NavWeatherTM, along with XM Sports and Stock information.
Also helping to reduce driver eye movement is an optional Heads-up Display (HUD). The HUD uses high-intensity LEDs to make the display bright enough to be read even in direct sunlight.
10 airbags will be standard on the all-new HS 250h as well as active front head rests, which help passengers in case of certain types of rear-end accidents. The HS also will feature Lexus's Vehicle Stability Control (VSC) system and optional Pre-Collision System with Dynamic Radar Cruise Control.
The HS 250h will also offer Lexus's next generation telematics systems, Lexus Enform and Safety Connect. Safety Connect will provide automatic collision notification, stolen vehicle location, 24/7 emergency and roadside assistance.
Lexus Enform's Destination Assist features operators who will help drivers look up points of interest such as shopping centres or other business locations like Zagat-rated restaurants, and then wirelessly send directions directly to the vehicle's navigation system.
Lexus Enform's eDestination service will allow customers to pull up multiple points of interest on any computer and send them directly to the car's navigation system. This innovative new feature will allow drivers to send a total of 200 destinations at a time to their vehicles.
Total Hybrid System Horsepower 187 hp
Engine 2.4-litre 4-cylinder
Transmission: Electronically Controlled Continuously Variable Transmission
Seating Capacity 5
Width (inches) 70.3
Height (inches) 59.3
Overall Length (inches) 184.8
Wheelbase (inches) 106.3
Driven Wheels FWD
Wheels 17x7.0 w/ P215/55R17 or 18x7.5 w/ P225/45R18 (Optional)