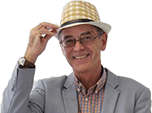 Lexus GS430 (2001–2005)
Last updated 5 May 2015
Solidly assembled, superbly engineered, luxurious, refined and fast.
The ride and handling fall short of the standards set by BMW and Mercedes.
Updated 1 July 2010
Improperly functioning valve springs have been found in some Lexus engines and there is a small possibility that abnormal engine noise or unstable idling may occur. In very rare instances, there is a...
Introduction